Mouser Electronics has teamed up with Local Motors and celebrity engineer Grant Imahara to show off the final build of a 3-D-printed vehicle equipped with drone-launching technology. The Mouser version of the Local Motors Strati is the latest project from Mouser's highly popular Empowering Innovation Together program.
In the accompanying video, Imahara shows off the final build, complete with "Fly Mode" drone interoperability, which features a drone mounted on the rear of the vehicle that, when launched, gives the driver and passenger a birds-eye view of the surroundings.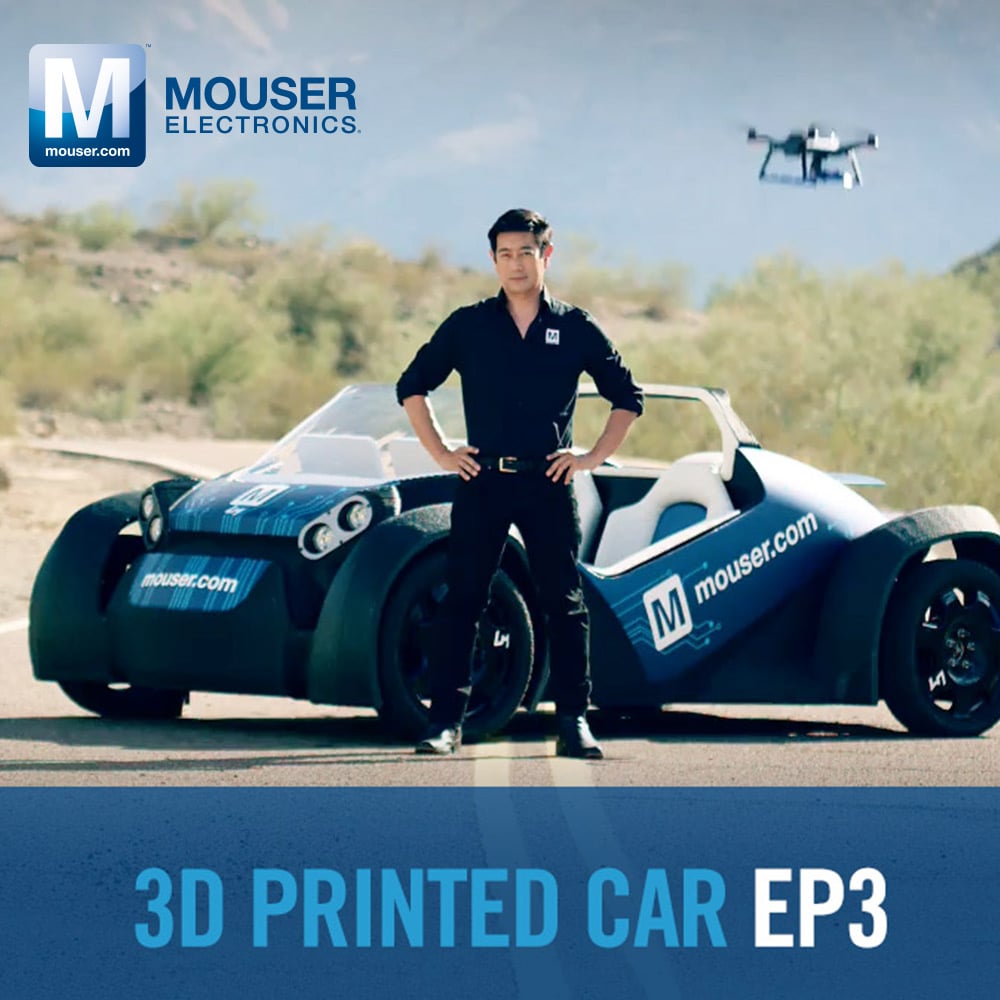 Both parties can watch the drone's footage on dashboard-mounted viewing screens, providing a 360-degree perspective of the surroundings.
Finn Yonkers, winner of the Essence of Autonomy design contest and the inspiration for this Empowering Innovation Together project joins Imahara in the test-drive. The project's overall aim is to explore the options that will be available once self-driving vehicles become a way of life.
"I am thrilled to see the Mouser Strati come to life," said John B. Rogers, Jr, Local Motors Co-founder and CEO "This partnership is an example of the unprecedented speed at which innovative vehicles can come to life through the combined power of cutting-edge suppliers, advanced manufacturing and co-creation."
Features of this innovative build combine electronic components from Mouser's valued manufacturer partners and platinum sponsors of the series, Maxim and Murata.
"At Mouser, we strive not only to provide engineers with the technology they need to innovate, but also to reach, inspire and engage engineers of all backgrounds," said Glenn Smith, President and CEO of Mouser Electronics. "We create that environment and push toward that goal with the Empowering Innovation Together program and our new Innovation Lab."
Over the last year, Imahara and engineers have brought some cool concepts to life, such as Marvel technology, 3D-printed transportation and other drone technology, using the newest products and technologies from Mouser.
Visit Mouser to learn more about these innovations.