Last time we checked in with Grant Imahara, former Mythbusters' star, he was exploring the future of energy management and storage.
Now he's onto something even more futuristic as part of Mouser's Empowering Innovation Together program—creating superhero technology.
Imahara, along with viral celebrity Allen Pan, are developing working versions of Captain America's shield and Iron Man's famous gauntlet, in honor of the recent movie release Captain America: Civil War.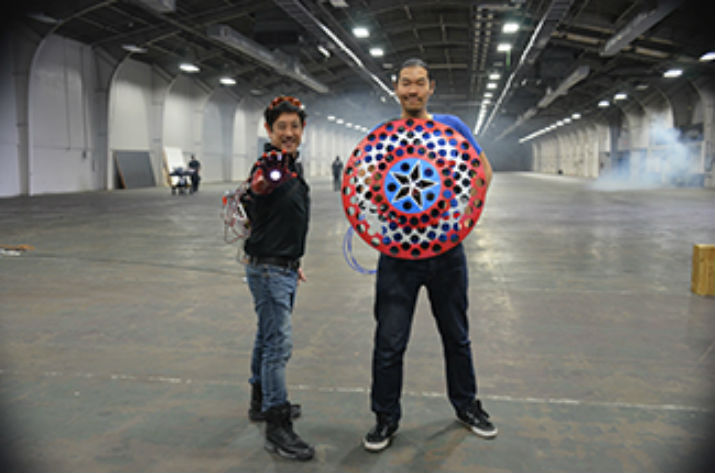 The video series is designed to educate and entertain future engineers and fans of the Marvel Cinematic Universe.
"Just think about it," said Imahara, "we've been let loose in the new Mouser Innovation Lab and asked to make superhero equipment that actually works. It's a dream assignment."
The video series will follow the duo as they demonstrate the full build process—from concept to completed product—to show tech lovers the real-life possibilities of superhero technology built with parts from Molex and Analog Devices.
In the course of the series (catch some recent videos
here
), Imahara focuses on building a fully articulated Iron Man gauntlet, complete with lasers, while Pan builds a controllable Captain America shield capable of flying back to his arm via drone technology.
"Engineering is all about capability and creativity, so only good things can come from bringing the superhero world of Marvel into the Mouser Innovation Lab. We hope that innovators of all ages will be inspired by these projects. After all, that's the ultimate goal of the Empowering Innovation Together program," said Glenn Smith, President and CEO of Mouser Electronics.
After the superhero series is complete, Imahara will take the 2016 Empowering Innovation Together program to explore space technology, drone capabilities and 3-D printing.