Apple has had its hand in the Smart Home market for a while now with its AppleTV smart television product and Apple HomeKit, a connectivity tool that helps consumers connect smart devices to a central hub. But now the company may be working on a voice-activated Smart Home device that will compete directly with Amazon's Echo device powered by the Siri voice assistant.
A report from Bloomberg says that Apple's Echo-like Smart Home device began in development more than two years ago and has now moved into the prototype testing phase. The device is said to be designed to work similarly to Amazon's Alexa-enabled devices in controlling appliances, locks, lights, security, curtains and more through voice activation.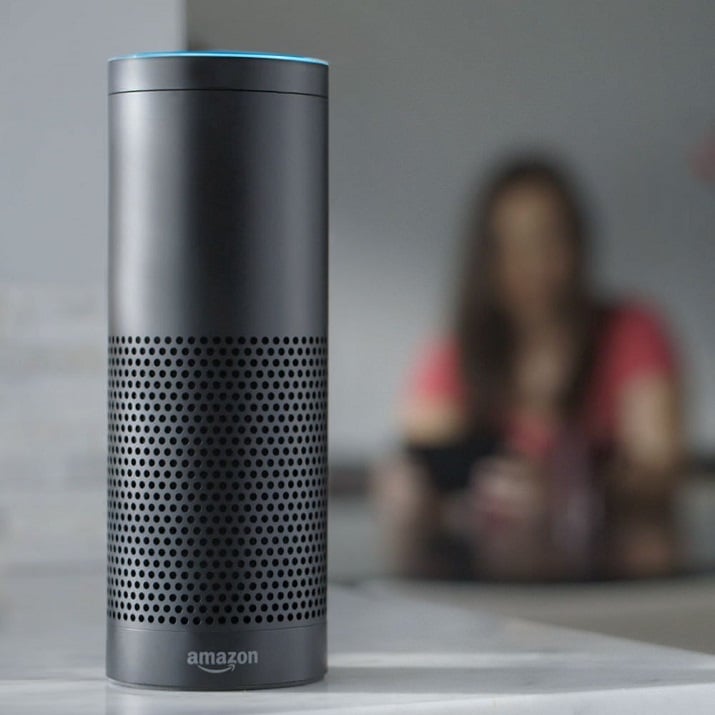 The Amazon Echo may be getting some competition in the form of Apple, which reportedly is working on a home automation assistant of its own. Source: Amazon Apple's possible entry into the Smart Home assistant market would follow Alphabet Inc.'s own device it has been working on, Google Home, which will also be similar to Amazon's Echo voice-activated system. Rumors about Apple working on its own home automation assistant started in May, and this would be the first new product from the company since the introduction of the Apple Watch.
Apple's Smart Home assistant is said to have more advanced microphone and speaker technology than its competitors. The prototype is said to include facial recognition sensors that would differentiate it from Amazon's Echo device by being able to react and respond to specific individuals in the home.
While it is unconfirmed if this prototype will ever make it to market, if Apple does introduce a home automation assistant, it would definitely increase the stakes in the Smart Home market and with its marketing power give Amazon a run for its money among homeowners.
To contact the author of this article, email engineering360editors@ihs.com