TE Connectivity (TE) introduced its new CII FC-325 Series relay, designed for harsh inductive, motor and lamp load applications within the aerospace, defense and marine markets.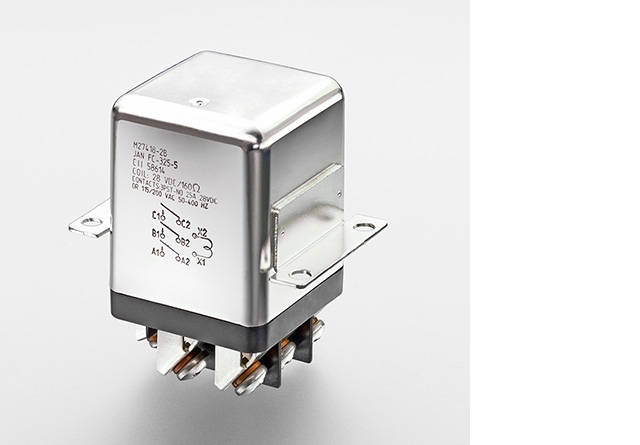 TE Connectivity's CII FC-325 Series relay. Image source: TE Connectivity The CII FC-325 Series is a three-pole, 25 A, non-latching hermetically sealed relay that is all-welded, lightweight and boasts a higher-capacity design than similar balanced-armature versions.
Designed to excel in harsh environments and qualified to MS27418 specifications, the CII FC-325 Series relays have a 1.5-inch corrosion-protected cube enclosure and weigh 0.452 pounds. They operate across the –70° C to 125° C temperature range, and at up to 80,000 feet altitude. TE considers these devices suitable for applications including commercial and military aircraft, missiles, other weapons systems, launch systems, ground support equipment, fuel pumps and galley equipment. Relays in the series are available in solder hook and terminal block configurations and with 115 VAC or 28 VDC coils. Special product variations are available upon request.