The Role of the Relay Switch
Relays—the electromechanical kind, not the kind of race that requires a team—have been around a long time: since the early 1800s and possibly before. In the world of technology, that is forever ago. Yet, the popular device finds its way into modern TVs, printers, stereo receivers and other products.
To understand the role a relay plays in electronics, you must have a basic understanding of what a relay is and how it works. There are two kinds of relays: solid state and electromechanical, but for this article I am going to focus on the electromechanical version.
The Basics
Electromechanical relays have a few basic components, often referred to as the armature, coil, spring, yoke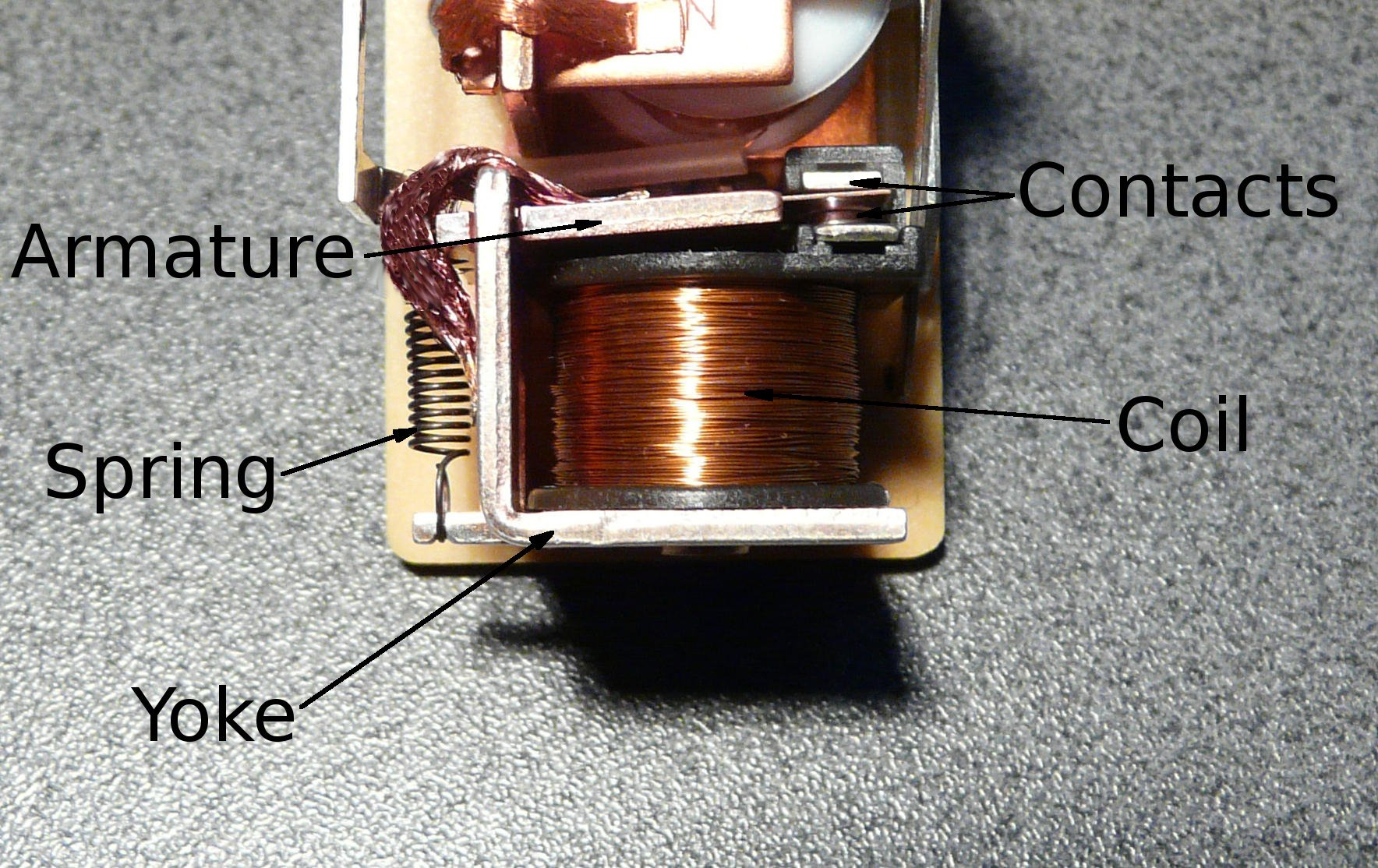 and contacts. Perhaps that sounds like a lot, but the basics are that the coil and contacts combine to create an electromagnet.
When the coil is energized, it creates a magnetic field that pulls the contacts toward it until they make or break contact with a second set of contacts. Whether the magnetic field pulls the contacts together or apart depends on the relay design. In either case, the electrical signal used to power the coil activates a change of an electrical contact from on to off or vice versa.
If you are not familiar with relays and electronics, this may sound like a waste. After all, you need some sort of control signal just to flip a switch. However, in practice electromechanical relays are very useful and inexpensive devices.
The Advantages Provided by Relays
Relays provide many advantages, starting with isolation, as the control circuit remains completely electrically isolated from the primary circuit. In addition, relays allow a relatively small control power to control a relatively large power. For example, relays enable microcontrollers and computers output around 5 volts DC, or less, to control wall voltage at 120 volts AC. Relays are also used quite often in cars so that small currents, such as those from turning your key, allow for large currents capable of turning the starter in your car. In the case of a car, the voltages stay the same. Relays function in the opposite direction as well. Perhaps you want the loss of 120 volts to control a lower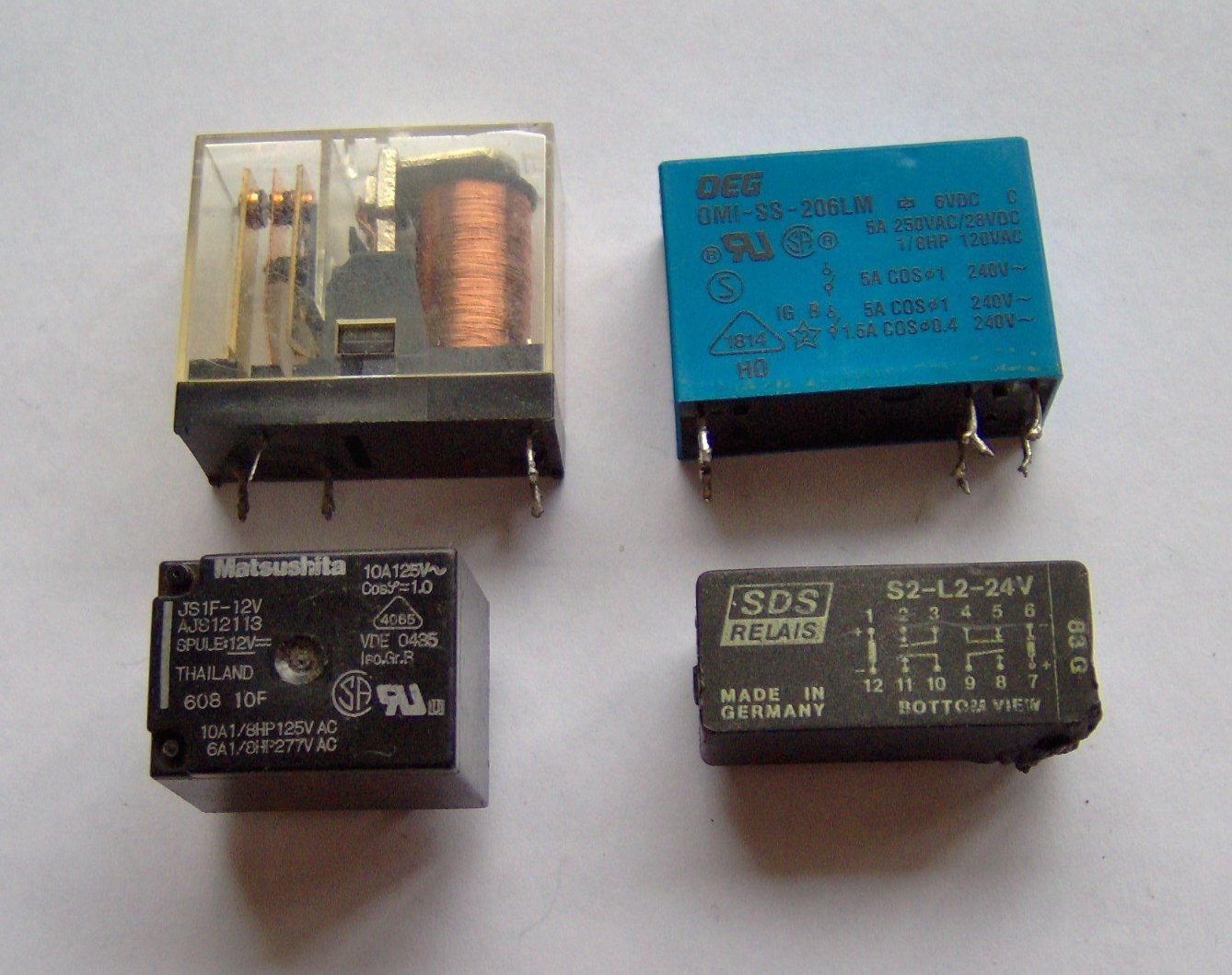 Image credit: FDominec / CC BY-SA 3.0 voltage circuit, such as triggering an alarm from a power outage to turn on a battery backup. A relay can do that.
Design Options and Considerations
Relays have to be designed for a particular use; both the coil and the contacts have to match the intended voltage and current, both in level and type of power. Relay designs may also include multiple contacts or on/off configurations similar to those in switches.
In addition to functional options, relays come in many shapes and sizes. Even with the most common rectangular box relays, there are many options for mounting such as through hole or socket. Other designs, such as a reed relay, may look drastically different and not function in quite the same way. High-voltage relays are another outlier in that the contacts are in a vacuum and spaced to prevent arcing.
Controlling a relay can range from the most basic—a manual switch—to computer and microcontroller control. While relays only require an application of power, operating the control may be slightly more complex. One control issue is that electromagnets act as inductors, which have back electromotive force (EMF) when shut off. This back EMF can actually cause a circuit to malfunction or even destroy the controlling circuit if not accounted for. Luckily, it can and is often accounted for with a diode. Relays that operate on AC must account for other factors, such as the frequency of the control signal.
Common Uses for Electromechanical Relays
A common use of electromechanical relays in today's electronics is for protection. Next time you plug in or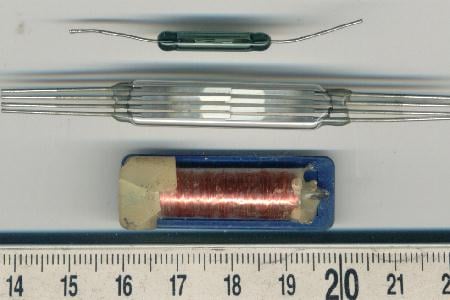 turn on your TV or stereo, listen for a click or series of clicks. Those clicks are the sound of the relays energizing after the protection circuit has determined that the device is within spec. If the device malfunctions in a way that a voltage or current parameter goes out of range, the relay will cut power to the device, preventing further damage or fire.
HVAC units utilize relays to accomplish tasks like turning blower motors on and off. Similarly, the relays in thermostats send a signal to the system for heat or cold. In the case of a digital thermostat, the device will usually run on DC from batteries, while the relay controls a circuit that runs on low-voltage AC. Very often, other relays come into play when an HVAC system requires zoning controls.
If you ever use a microcontroller or mini computer like the Arduino or Raspberry Pi to control an AC appliance or other higher power device, you will likely use a relay. With minimal circuitry, you can drive the relay and safely control power to a 3D printer, CNC machine or similar device.
While basic in principle, relays find many uses both in established industry and in the maker world, allowing this basic device to stand the test of time. It is obvious that despite being old technology and having mechanical parts, relays are a vital piece of today's electronics.