Making our devices we use every day more intelligent is no longer limited to just our mobile handsets, tablets or TVs. Virtually any device is becoming more useful than its base function.
Take handheld lighting vendor Nite Ize's Radiant 300 Rechargeable Lantern, for example. Sure, the light- emitting diode (LED) lantern can power light for a camping trip or a blackout up to 110 hours in low, white LED mode. But it also offers two integrated USB ports that allow users the ability to recharge a smartphone or tablet. The lantern comes equipped with a lithium-ion battery that tells users when a charge is needed and when the charge is complete.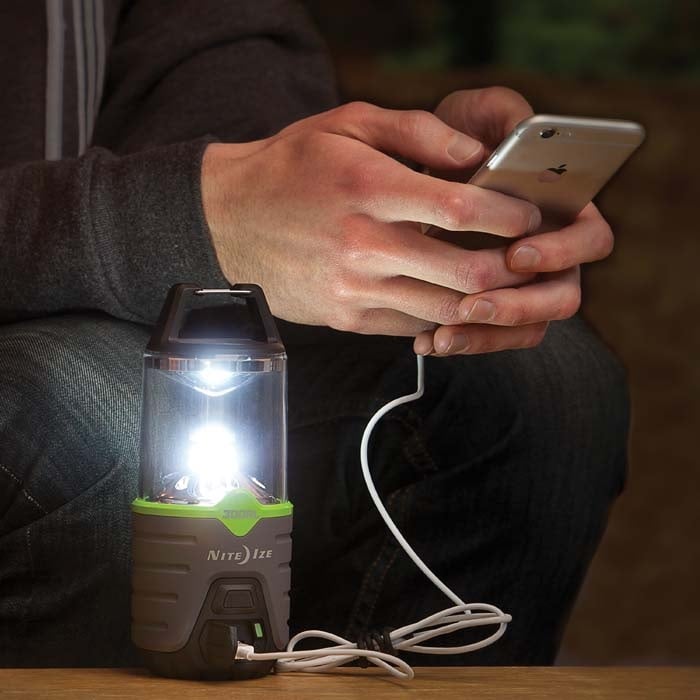 The Radiant 300 Rechargeable Lantern comes equipped with two USB ports that can charge handheld devices and notifies users when its lithium-ion battery needs a recharge. Source: Nite Ize The lantern features a carabiner-style handle and a multi-purpose light-diffusing bag that doubles as a carrying case for the lantern. It retails for $44.99.
Nite Ize also has introduced the Radiant 400 LED Lantern that has three adjustable levels of white and red LED lights ranging from 400 lumens to 30. The lantern will run up to 26 hours in high mode, 112 hours in medium mode, or 795 hours in low mode powered by three alkaline D cell batteries. This lantern retails for $29.99.
To contact the author of this article, email engineering360editors@ihs.com