Now that 3-D-printing is pretty much a household term these days, you have probably heard of Makerbot, the New York-based company that was founded back in 2009 to engineer and develop 3-D printers. Here we get up-close with David Veisz, MakerBot's Vice President of Engineering, and find out just how 3-D printing is changing the way things are made, Makerbot's role in the future of 3-D printing, and gain helpful tips and insight into attaining a position in the industry.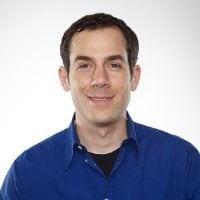 Could you tell us a little bit about your background? I understand you have degrees in mechanical and industrial engineering, so was this a childhood dream of yours?
I enjoyed designing and building things from childhood, so I certainly hoped to channel that passion into a career through studying engineering. I received an undergraduate degree in Industrial and Manufacturing Engineering because I liked the idea of designing and working on the manufacturing equipment, including CNC machining centers, automation systems and testing stations. As a manufacturing engineer, you get to do a lot of rapid design work on fixtures, jigs and machinery to support a product launch, and you learn a lot from designing and implementing equipment within a factory. You also get immediate performance feedback when the equipment is used in-house.
While working, I earned a master's degree in Mechanical Engineering with an emphasis on Machine Design, so I could further my design skills. Returning to school after working in industry for several years was a great experience, and one that I would recommend for anyone who can find the time and resources. I was able to immediately recognize what would be valuable to employ in my work, and focus my studies on those subjects.
What inspired you to jump into the 3-D printing realm? Did you envision yourself in consumer electronics?
Working in 3-D printing is pretty much the dream job for a mechanical engineer such as myself. The technology continues to astound me every day. 3-D printing is fundamentally changing the way that objects are designed and made, and the technology is progressing fast. While there has been a lot of hype around desktop 3-D printers going into homes, the majority of our customers today are actually educators, engineers and designers.
One of the most rewarding aspects of my job is to see the impact our products make. It's exciting for me to see how desktop 3-D printing is disrupting the traditional rapid-prototyping model and fundamentally changing the way educators teach problem solving and learning from failure. I am proud of MakerBot's contribution in this area.
As VP of Engineering at MakerBot, what does your work consist of?
I manage a group of Mechanical Engineers, Electrical Engineers, Product Managers and Industrial Designers. My team is made up of very talented, driven individuals, and I spend a lot of time making sure that the team is set up to work efficiently, and that we are directing resources to the highest-priority projects.
Our product development follows a structured phase gate approach, so there are different deliverables from conceptual design to eventual product release. Everyone on the team brings value to the design process. We conduct cross-functional design reviews to identify areas of risk as early as possible and address them using thorough test and mitigation plans.
MakerBot is considered a major player in the 3-D printing industry. What's it like to work for a company that has really set the stage for an entire technology movement?
Working at MakerBot is humbling, challenging, exciting and inspiring all at the same time—and never, ever boring. It's humbling because I manage a team of extremely talented, driven people, and challenging because MakerBot has established itself as a leader in desktop 3-D printing, and to maintain that position, we must be more innovative and more efficient than our competitors. It's both exciting and inspiring because our 3-D printers enable users to do amazing things, and the use cases are constantly growing. When a student makes an affordable custom prosthetic on a MakerBot for another child who would not otherwise be able to afford a commercially available prosthetic, it's hard not to be inspired.
What are some of the challenges you've faced personally in your engineering career overall, or specifically with MakerBot?
The engineer in me wants to take on as many projects as possible, and to take risks in the name of innovation, but resources are finite, and at the end of the day, the product is for the customer, not the design engineer. Therefore design decisions have to be made in order to provide the best possible customer experience, without considering what would be the most fun to design from an engineering perspective. You have to be innovative, but selective, about where you want to take on the risks inherent in implementing new technology. Finding the right mix of risk and managing that risk is essential to releasing a product that is cutting edge while also robust and reliable.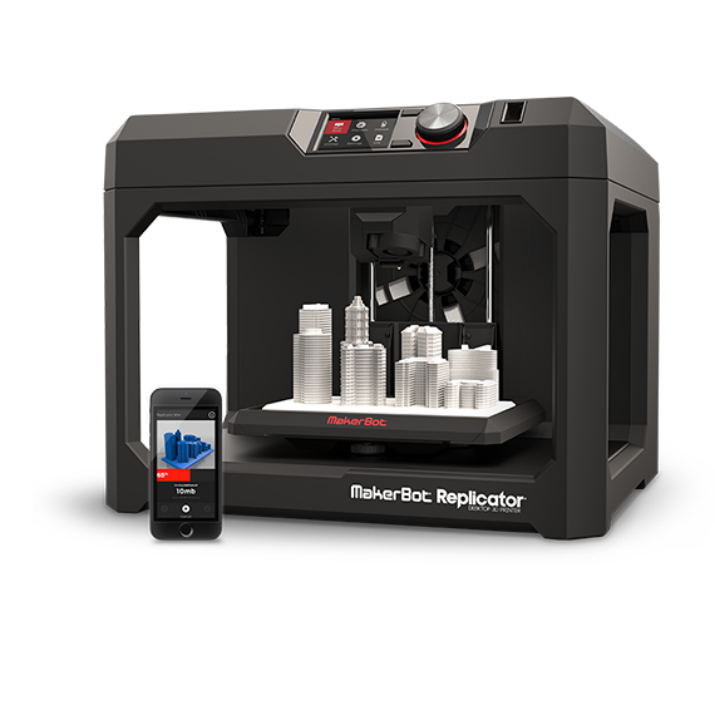 MakerBot Replicator Desktop 3D Printer.
In your opinion, how has 3-D printing transformed the engineering and technology world?
3-D printing has enabled engineers, designers and other innovators to progress their thinking and develop their ideas more effectively than ever before. This helps companies become more innovative and competitive. Having a 3-D printer right next to you on your desk allows engineers and designers to experiment more and get instant feedback on design ideas and decisions. It eliminates the inevitable second-guessing by other designers, engineers and business leaders who would see your prototypes in the lab. Without proper context, an early prototype could be viewed as a failure, or it might be politically volatile. Some prototypes need to be kept close to the chest until the time is right.
Desktop 3-D printing has also helped businesses reduce costs and save time. The traditional cost of prototyping products through injection molding is about $5,000 to $6,000 dollars per prototype and usually has a two- to three-week turnaround time. Creating prototypes with a MakerBot Replicator 3-D Printer is much faster and only costs a fraction (prices range from $1,375 to $6,499 to purchase a MakerBot Replicator 3-D Printer). This accelerates the innovation process and helps companies and entrepreneurs gain a competitive advantage.
What does the future of 3-D printing look like to you in five, even 10 years?
We're likely to see further improvements that will streamline the 3-D printing experience, reduce time and cost, and innovations allowing for printing in new materials. I believe that these advancements will make 3-D printing an essential tool in the classroom and companies around the world.
Here at MakerBot, we're taking a holistic view of 3-D printing that goes beyond the printer itself and streamlines the entire 3-D printing process with fully integrated software and hardware. Just like how web design has evolved from raw coding to powerful and user friendly platforms, in five to 10 years, I imagine 3-D printing will be more robust for professional and education communities, while also more accessible to general consumers. For example, I believe that CAD/CAM tools will become more accessible to enable more people to think and design in 3-D. The average person doesn't have the sort of design skills that professionals and dedicated hobbyists have, so enabling beginners to design and print their innovations will help drive further adoption of the technology.
What advice would you offer to an aspiring engineer just beginning his or her college education?
If you are just beginning your engineering education, suffer through calculus…it's worth it. If you enjoy the lab work, you will enjoy being an engineer, but you have to learn the fundamentals in order to get to the fun part where you apply it to real-life problems and design tasks. The best engineers that I encounter share a common trait in that they continually gain knowledge from all sources. Be open minded and learn as much as you can from experienced engineers, machinists, technicians and educators. I owe a tremendous amount to the mentors I've had along the way, including a few standout coworkers and teachers that were generous enough to take the time to help me progress as an engineer.
Is there anything you'd like to share with us about working for MakerBot?
It's a great time to be working for MakerBot. While we can't share all of our future plans at the moment, I believe that we will continue to be an industry leader in the education and professional marketplaces, and will be raising standards in the 3-D printing industry as a whole.