Printrbot Inc., which makes low-cost desktop printers that fabricate three-dimensional objects out of molten plastic, recently spent "hundreds of thousands of dollars" rewriting the firmware code that controls those printers. The previous code had grown chaotic and cluttered, says CEO Brook Drumm, while the revised version should be easier to use, and adds new Wi-Fi and cloud service capabilities.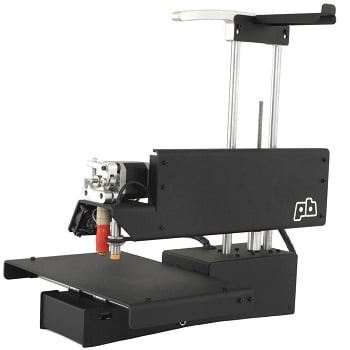 Printrbot's $599 open-source Simple 3-D printers are regularly improved by users' suggestions. Source: Printrbot Inc.
The new firmware is a major investment for the four-year-old Lincoln, Calif., company, which expects its printers to generate $10 million in sales this year. Yet because Printrbot is committed to the ideals of "open-source" technology, Drumm plans to publish the new code online under a Creative Commons license, allowing anyone—including his competitors—to freely copy, modify and even re-sell it. "I paid good money to design this, and now I'm going to give it away," says Drumm.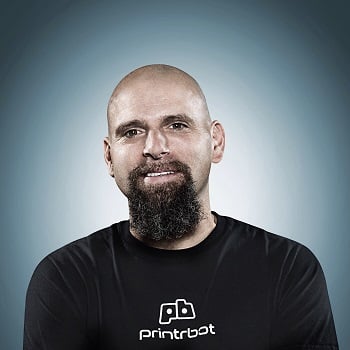 Printrbot CEO and founder Brook Drumm Source: Printrbot Inc.
It takes a leap of faith to publicly share the technical details of your products so that anyone can copy and use them. But Drumm believes that doing so will strengthen his company and improve customer satisfaction by helping users enhance their printers' performance, identify and fix problems, and suggest new product features. This open-source strategy not only ensures a devoted user community, he says, but also ultimately lowers development costs and speeds product innovation.
Revolutionary Business Model
Open-source technology is still a somewhat alien concept to much of the electronics industry, which spends billions of dollars annually to develop, patent and protect its intellectual property. But for a growing number of companies, open-source technology represents a revolutionary, yet surprisingly effective, business model for turning user communities into collaborative co-developers.
Open-source software has been shaking up the computer software industry for more than two decades. Today more than 95 percent of the world's web servers run on variants of the Linux open-source operating system, creating huge savings for users. Likewise, more than 80 percent of new smartphones use the open-source Android operating system. Tech giants such as Apple, Facebook, Google, IBM and Microsoft have all begun converting some of their software to open source, while enterprise software provider Red Hat, Inc. recently became the first exclusively open-source software company to reach $2 billion in annual sales.
It remains to be seen, however, whether open-source technology can similarly transform electronics hardware, where product development, materials, manufacturing and distribution costs are often substantially higher. While it is steadily attracting more fans, open-source hardware is clearly not for everyone. Eben Upton, CEO and co-founder of U.K.-based Raspberry Pi (Trading) Ltd., for instance, says that even though his company uses lots of open-source software in its popular computer development kits, it does not want to risk losing control of its intellectual property by open-sourcing its hardware designs. "We've considered it," he says, "but ultimately we struggle to see how it's helpful for us."
DIY Boards Fuel Growth
Nonetheless, open-source hardware is making inroads into a variety of markets, including 3-D printing, aerial drones and Internet of Things (IoT) products. Much of the activity thus far has focused on the popular circuit-board development kits used by students, engineers and do-it-yourself (DIY) electronics hobbyists to build low-cost electronic systems and product prototypes.
"There's a whole ecosystem around these products," says Raymond Yin, Technical Content Director for Mouser Electronics, Inc., an electronics distributor in Mansfield, Texas. Although Mouser sells open-source boards and accessories from a variety of companies, he says that Italy's Arduino is "the grand-daddy of all the open-source platforms," and by far the dominant supplier of development boards. Founded in 2005, Arduino has spurred thousands of DIY makers and engineers to build an amazing array of electronic products based on its boards, which are available in at least 17 commercial variations.
Other development board technologies vying for market share include the open-source BeagleBone, MinnowBoard and Udoo platforms, as well as Raspberry Pi. Although Raspberry Pi does not use an open-source hardware model, it has sold more than seven million credit card-size DIY computers, some costing as little as $5.
As these affordable, easy-to-learn platforms proliferate, companies such as Sparkfun Electronics, Inc. and Adafruit Industries—both of them authorized Arduino product manufacturers—have built thriving businesses supporting the growing open-source hardware industry.
Sparkfun, located in Niwot, Colorado, may be the largest online supplier of open-source DIY electronics projects and supplies, with 2015 sales at nearly $33 million. Its 150 employees manufacture about 500 different open-source products—many of them featuring its distinctive red circuit boards—and re-sell 1,500 more products from other manufacturers.
Nathan Seidle, who founded the company in 2003 while studying electrical engineering at the University of Colorado, disputes the suggestion that open-source companies operate at a competitive disadvantage, or that their methods compromise their ability to grow and prosper. "Open source doesn't mean you can't be profitable," he says. "In fact, we would never have been as successful or made nearly as much money if we had not been open source."
Seidle admits that sharing your company's product designs seems counterintuitive. But he insists it's made Sparkfun a better, stronger company. "When your competitors copy what you've done, it forces you to focus on the things that make you more profitable and efficient," he says. To stay competitive, he says, Sparkfun has learned how to manufacture more quickly and flexibly, ship faster, provide better product quality and documentation, and improve customer service. "We've made more money because we haven't been able to sit on our laurels," he says.
Scientific Instrument Savings
Scientific instruments are another promising market for open-source hardware, according to Joshua Pearce, Associate Professor of Materials Science and Engineering at Michigan Technological University. He contends that the cost of most scientific equipment can be cut by 90 percent or more by using open-source methods.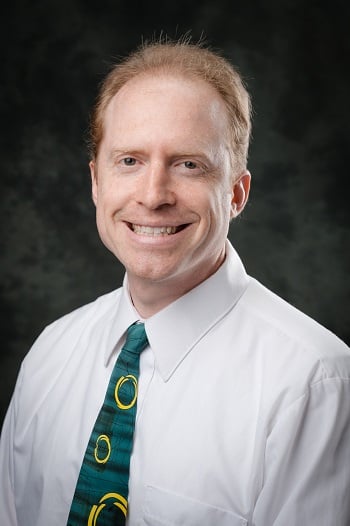 Prof. Joshua Pearce says open-sourcing can cut equipment costs by 90 percent. Source: Michigan Tech University
To test that theory, Pearce and his students decided in 2014 to design and build a motorized syringe pump, a commonly used tool for mixing precise amounts of chemicals or dispensing liquid drugs. Traditionally manufactured syringe pumps can cost $2,000 or more, but Pearce and his team used an open-source 3-D printer and readily available electrical components to create the parts needed for a syringe pump for less than $100. The open-source designs were posted online and downloaded more than 1,000 times in the first several months.
Pearce says that open-source tools are catching on quickly in the scientific community because the tools there tend to be expensive, and scientists often have the technical know-how to develop open-source alternatives.
"There's now hundreds of labs throughout the globe hacking on high-end, very expensive scientific equipment using open-source 3-D printers and open-source electronics to build high-quality, highly customized scientific tools, and then sharing them on the Internet," he says.
Numerous startup companies have been launched to make open-source scientific instruments, Pearce says, including:
• PAX Instruments, which has developed an inexpensive ($175), Arduino-compatible data logger for monitoring temperatures.
• OpenTrons, which has developed a $3,000 robotic liquid-handling system for biotech and medical research.
• Novaetech, whose Arduino-based Open QCM quartz crystal microbalance sensors measure mass at the molecular scale.
Open-source Challenges
Despite the growing popularity of open-source hardware, it's easy to find examples of troubled companies around the industry. Arduino's founding executives, for instance, have been embroiled in a controversial legal battle over who owns the rights to the Arduino trademark. The list of grievances on both sides is long and difficult for outsiders to untangle. But the ongoing dispute is almost certainly an expensive distraction to both ownership groups.
Kathy Giori, Vice President of Operations for Arduino SRL, the original Arduino manufacturing company, says the disagreement is unfortunate. "It discourages innovation," she says. "You're duplicating software and hardware efforts, and so your community output as a whole is not as strong as if you were working together."
Several prominent industry pioneers are struggling in the 3-D printing industry, where innovation has surged and prices have dropped since open-source companies entered the market. MakerBot Industries LLC, for instance, has suffered a series of setbacks since being sold to Stratasys Ltd. in 2013. Another early leader, 3D Systems, Inc., recently fired its CEO and posted a $17.8 million first-quarter loss, as it tries to digest expensive acquisitions.
Meanwhile open-source drone maker 3D Robotics, headed by CEO Chris Anderson, a former Wired magazine editor, has laid off workers and moved its manufacturing to China after narrowing its focus to just commercial buyers.
Alicia Gibb, Executive Director of the Boulder, Colorado-based Open Source Hardware Association, has surveyed her roughly 200 members "and hands down," she says, "the problems they're experiencing are hardware problems, not open-source based."
An indicator of open-source hardware's potential, she says, is the growing interest from many of the tech industry's biggest companies. "All these big companies are trying to break into the open-source market," she says. Texas Instruments, Inc., for example, is helping to produce BeagleBoard development boards. And Intel Corp. recently released the operating system source code for an Arduino open-source development board using Intel's Curie chips.
Mouser's Yin says that as engineers grow increasingly comfortable with open-source tools and products, their employers will have little choice but to follow their lead. After all, he says, "open source is where the innovation is."