Google's Tango technology allows devices to understand spatial information—and now that technology is coming to smartphones, making augmented reality (AR) a new feature.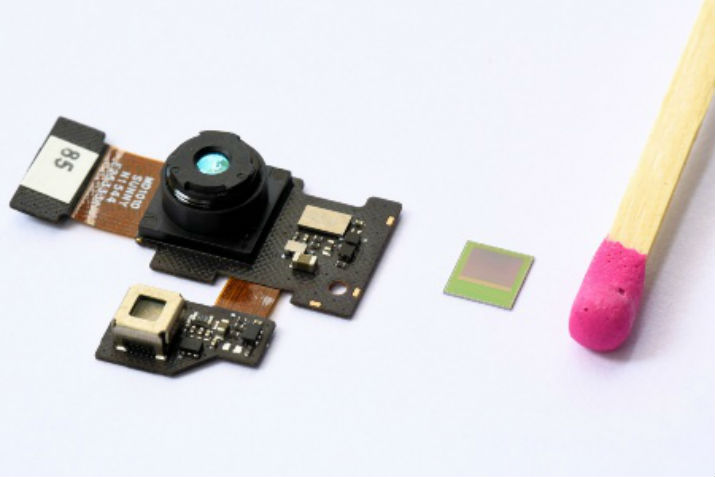 The 3-D camera module featured in Lenovo's new PHAB2 Pro smartphone (left) with Infineon's REAL3 image sensor chip, compared in size. (Image Credit: Infineon) PC maker Lenovo has become the first manufacturer to bring Tango technology to consumer products. The technology will be an exclusive feature in the PHAB2 Pro smartphone thanks to the REAL3 image sensor chip from Infineon Technologies AG, which equips the smartphone with a three-dimensional perception of the surroundings in real-time. The sensor chip integrates the pixel array, the control circuitry, ADCs and the digital high-speed interface on a single chip.
"Through the Tango-enabled PHAB2 Pro, we are opening a completely new era in mobile applications," said Hua Zhang, Vice President, Lenovo Android/Chrome Computing Business Group. "The REAL3 image sensor chip from Infineon is a key component for Lenovo's PHAB2 Pro." Its users have instant access to AR, benefitting from the phone's motion-tracking feature. This feature responds to physical movements, depth perception that measures the distance between objects, and area learning capability, which enables the device to recall the data recorded from previously visited locations.
Three-dimensional machine vision opens up a field of new applications for both consumer and automotive products.
"The depth perception and motion tracking today implemented in Tango devices can also be applied to driver monitoring or gesture detection inside the car," said Jochen Hanebeck, President of the Automotive Division at Infineon.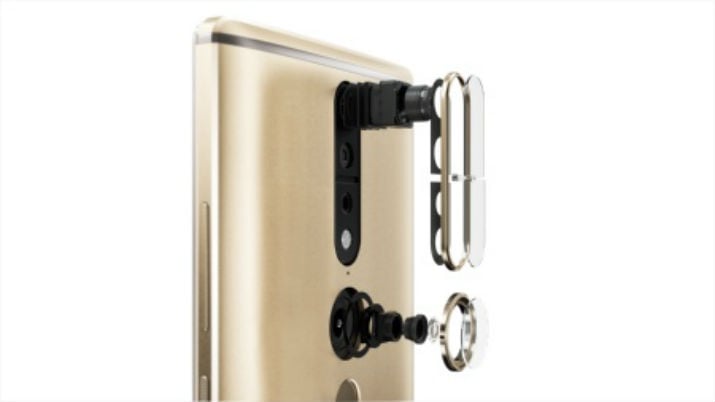 Schematic picture of Lenovo's new PHAB2 Pro smartphone. The 3-D camera module is seen above, with the fisheye lens below. (Image Credit: Lenovo) The measuring principle used in the camera involves infrared light. For each of its pixels, the 3-D image sensor chip measures the time that light takes to travel from the camera to the object and back again. Each pixel detects the brightness value of the objects. The camera is currently the smallest 3-D camera worldwide.
Infineon is also involved in another Google-related project—Project Soli, in which the duo collaborated on a sensor chip that facilitates gesture recognition. Project Soli works with 60 GHz radio microwaves, whereas Tango is based on sending and receiving infrared light signals.