Many of our devices now come equipped with fingerprint authentication technology that keeps them secure and prevents theft. But what about our laptops? They require the same level of privacy.
That's why Synaptics Incorporated, a developer of human interface solutions, released an ultra-small form factor USB module that enables secure fingerprint authentication on any notebook PC.
The company's USB dongle offers an inexpensive fingerprint alternative for PCs that do not have integrated biometric sensors.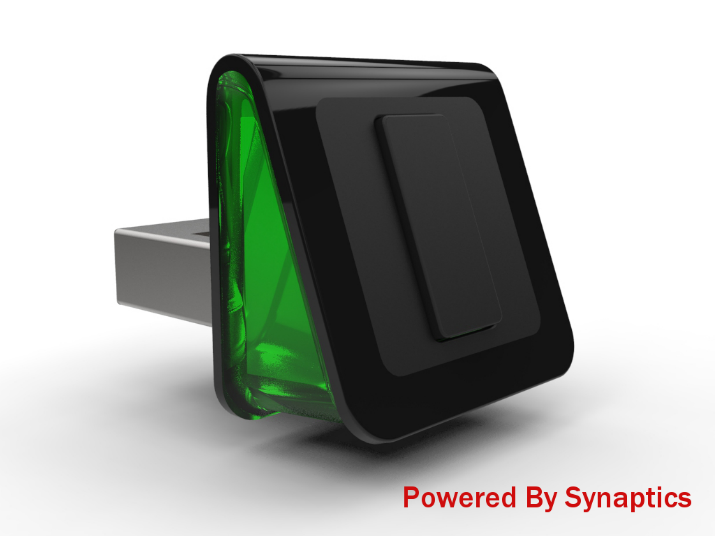 (Image Credit: Synaptics)
The dongle is a ready-to-use fingerprint module that is small enough to stay installed in any notebook USB port. Once a user engages in the enrollment procedure, secure authentication is completed with the touch of his or her finger, which allows for PC access and the full use of Windows Hello and Microsoft Passport.
The device employs the company's Natural ID solution, which verifies identity and makes secure electronic transactions safer. Natural ID solution combines biometrics and advanced encryption into a series of fingerprint-authentication sensors that enable applications with high levels of security, are easy to use and are cost efficient.
"The rapid growth of online payments combined with the critical need for protecting access to PC data for businesses and consumers alike is driving the need for high-performance biometric authentication. Our new USB fingerprint reader expands our lineup of PC peripherals, enabling our customers to offer consumers myriad options for adding fingerprint sensing to existing notebook and desktop PCs," said Godfrey Cheng, Vice President of Marketing, Human Interface Systems Division Synaptics. "This low-cost turnkey solution can easily be bundled or sold separately."
According to Patrick Moorhead, President and Principal Analyst at Moor Insights and Strategy, fingerprinting is now a much more secure method than typing passwords. He estimates that by the end of the year, Synaptics's new USB-based fingerprint solution will be available on 500 million Windows 10 systems via Windows Hello and Microsoft Passport.
Synaptics's new turnkey USB dongle is expected to hit mass production by the end of the year.