Good news for people dissatisfied with their single screen smartwatch-- researchers from Dartmouth College have just unveiled a prototype of smartwatch equipped with two touchscreens.

The smartwatch, dubbed "Doppio" is reconfigurable and possesses two touch-sensitive display faces – one even detaches from the wrist-bound screen and can be stuck either above, or to the side of the stationary one.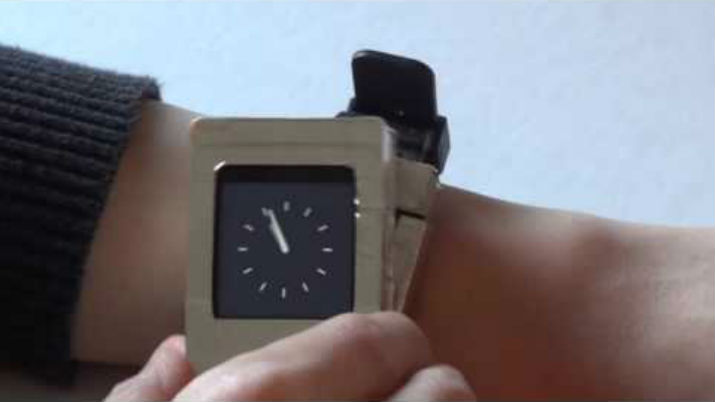 The Doppio dual-screen smartwatch was presented at the CHI Conference on Human Factors in Computing Systems. (Image Credit: Dartmouth/YouTube)

"The orientation of the top relative to the base and how the top is attached to the base create a very large interaction space," said Xing-Dong Yang, an assistant professor of computer science at Dartmouth.

The researchers, who recently presented their watch at a conference, discussed possible configurations, transitions and manipulations in this space.

Using their prototype, they conducted a study to investigate how people might use this style of smartwatch interaction, as well as a controlled experiment to evaluate the transition times between configurations and subjective preferences.

"Our proof-of-concept hardware prototype demonstrates how Doppio interactions can be used for notifications, private viewing, task switching, temporary information access, application launching, application modes, input and sharing the top," said Yang.