As the Internet of Things (IoT) continues to grow and change the way technology companies transform markets and industries, the installed base of devices for IoT is going to expand rapidly, according to a new white paper from IHS.
The number of devices connected to the IoT is forecasted to be 75.4 billion by 2025, up from 15.4 billion devices in 2015 and 30.7 billion devices in 2020. IHS says that one sign that the IoT concept is advancing is that most major information and communication companies are now strategically developing IoT platforms.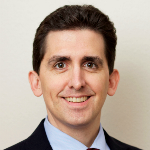 Sam Lucero, Senior Principal Analyst for M2M at IHSMany companies involved in telecom, networking, industrial infrastructure, enterprise system and cloud computing sectors are now all offering platforms to transform their products and portfolio to pervasive connectivity. Whereas previous efforts to connect machines and sensors in industry-specific ways have been fragmented, it appears these current efforts are now becoming a comprehensive vision of connectivity in the electronics marketplace, IHS says.
"IoT platforms serve to remove the complexity when developing, deploying and managing applications over the application lifecycle," says Sam Lucero, Senior Principal Analyst at IHS Technology. "Moreover these underlying platforms provide operators flexibility to choose various strategic approaches to the IoT beyond simple managed connectivity offers. IoT platforms enable new value-added services for developers and implementers, while providing complete, end-to-end IoT solutions directly to the market."
For more information on this topic, check out the new white paper entitled "IoT Platforms: Enabling the Internet of Things" as a free download from IHS.
To contact the author of this article, email engineering360editors@ihs.com.