CEVA Inc. has introduced a line of intellectual property (IP) platforms geared at fast-tracking Wi-Fi integration in system-on-chips (SoCs) for the Internet of Things (IoT).
Dubbed RivieraWaves, the IP platforms support a host of features such as beam forming, multi-user MIMO, space-time block code (STBC), low density parity check (LDPC), dynamic bandwidth management, Wi-Fi direct and WAPI.
Aviv Malinovitch, vice president and general manager of CEVA's connectivity business unit, says in a statement that the RivieraWaves IP reduces the entry barrier for customers wanting to integrate 802.11 connectivity in SoC designs.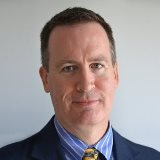 Lee Ratliff, principal analyst for connectivity and IOT at IHS.Lee Ratliff, principal analyst for connectivity and IoT at IHS, says the purchasing of semiconductor IP is a "time honored method of quickly adding connectivity to an SoC." While companies are usually quiet about the purchasing of IP, many companies do it quickly and address a market need, Ratliff says.
"Wireless connectivity is very difficult," Ratliff says. "The software stack does not require rocket surgery, but it does take time and commitment to accurately implement the standard and ensure good interoperability."
IP vendors can create software stacks that make interoperability a higher priority and intentionally go off-spec to work around bugs that established companies have put out in the real world, he says.
As a result, even the companies with the best engineering talent will take a short cut and license semiconductor IP that can "save them many, many months of development and result in a more reliable product," Ratliff says.
CEVA says RivieraWaves targets a host of differing requirements and has rolled out three platforms for the 802.11 a/b/g/n/ac standards. The first platform, RivieraWaves Sense, offers a low power footprint for 802.11n targeting wearables, medical, wireless audio and other IoT devices. The IP enables an operation for years on a single AA battery, CEVA says.
The second platform, RivieraWaves Surf, conforms to the 802.11ac 1x1 and 2x2 Wi-Fi standards for designs targeting smart consumer devices such as smartphones, tablets, smart homes, surveillance cameras and more. CEVA claims this IP consumes less power than other Wi-Fi solutions. The third platform, RivieraWaves Stream, targets high performance 802.11ac up to 4x4 for use in access points, media gateways and Wi-Fi offload in small cells. RivieraWaves Stream can co-exist on LTE/LTE-A cellular networks and allows for the completion of the 802.11ac standard with a power consumption of 3.5 watts at peak including RF and PA.
Malinovitch says CEVA has already lined up customers for all three platforms. He declined to state who these customers are.
Questions or comments on this story? Contact dylan.mcgrath@ihs.com
Related links:
News articles:
Standards Creation a Critical Component of EDA Landscape
Synopsys, Broadcom Expand IP Agreement
Uniquify Rolls DDR3 IP for Samsung
China's Underdog Chipmakers Make IP Grab to Compete in SoC Market