The AMBER Lab, part of the Georgia Institute of Technology in the Woodruff School of Mechanical Engineering and the School of Electrical and Computer Engineering, was created in 2008 at Texas A&M University, and moved to Georgia Tech just last year. The lab, headed by Professor Aaron Ames, is working to develop robots that will further research in locomotion and prosthetic design.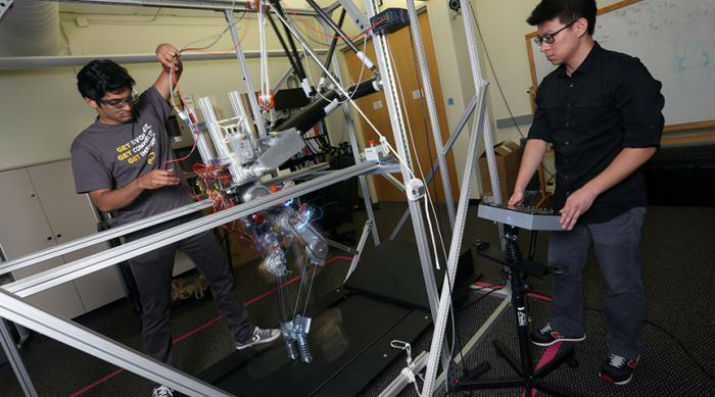 The AMBER Lab has just released this video of its newest work: a bi-pedal robot jogging on a treadmill like a human. The robot reaches a peak height of 13 cm off the ground.
The team is using human walking data to achieve robotic walking by determining different constraints and encoding them in order to construct robotic models and controllers that will ultimately get robots walking like humans.
The lab is also using its findings to further the study of prostheses, translating robotic walking to obtain stable and efficient movement on lower-limb prostheses.
Learn more about AMBER Lab and the robots it creates on its
website
.