Discrete and Process Automation
Pencils, Calculators, Computers, Now Robots
05 April 2017
Sponsored content
When STEM and Robot Wars Collide…
Relevance in an increasingly competitive global economy has become a key goal of governments and education around the world. In the United States and other countries STEM, or science, technology, engineering and math, initiatives abound. Working on the theory that learning takes place when a student has the chance to discover basic principles of science on their own using a hands-on experience and learning model, STEM asserts that once those principles are discovered, awareness and understanding of how to use engineering and machines to effect change on one's environment evolves. In the quest for improvements in math and science education, the past half century has seen teaching tools evolve from pencils to calculators to personal computers and now robots. The tools are in place; how do you stoke the desire to learn?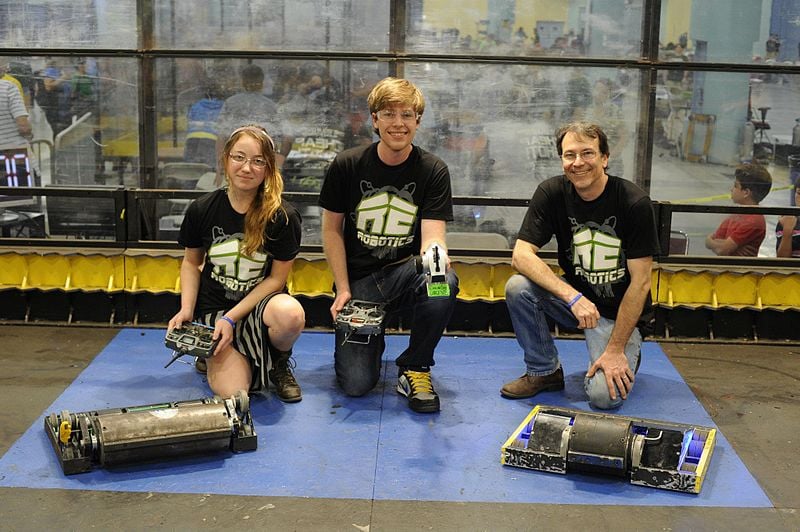 Enter Robot Wars and FIRST
In 1998, the broadcast spectrum was opening up and there was plenty of room for original programming not seen on the air before. A British program about robot competitions of remote piloted robots competing in a "last man standing" format was aired. An instant success, the program ran for more than 150 episodes. A follow up American program called BattleBots began a 100-plus episode run starting in 2000. Both of these programs gave huge exposure to robots bringing them from factories to an accessible, personal level. High excitement competitions and a widening fan base infused excitement about robot building to fans even aged 10 and under. Reruns of Robot Wars and BattleBots now have coverage in more than 150 countries.
Since 1992, the FIRST (For Inspiration and Recognition of Science and Technology) Robotics Competition for high school age students is the world's largest international robotic/science event. FIRST gives students the opportunity to design and build a robot and challenge it in competition. These competitions are hands-on team exhibitions where students test new engineering skills solving real-world problems. Other international student robot competitions include RoboRave International, Federation of International Robot-soccer Association (FIRA) and the World Robot Olympiad (WRO).
Back in the classroom, the increasing academic need for robotic teaching tools has intersected with the decreasing costs and economics of such teaching tools. Multi-axis robots with programmable controllers have become favorite classroom experiences for many students. Skills, awareness and understanding bolstered by early classroom training will help future university students and later engineers and scientists work to bring robotic automation solutions to the manufacturing floor and the R&D lab.
Robots Excel in the Lab
In parallel to the folding of robotics into secondary science and technology education, robots have become firmly implanted in academic and corporate R&D labs. R&D work can be tedious at times with highly repetitive tasks that require high accuracy to achieve reportable scientific results. Laboratory robotics are most prevalent in biology and chemical labs. Advantages of using robotics in the lab include improved repeatability; automated systems minimize variances in component quantities and physical processing. By removing human constraints (i.e., staffing time and coordination), lab productivity can be improved. Efficiency increases can also be realized through reduction of waste. Robotic handling of hazardous compounds can create a safer environment for human workers. Finally, robotic automation in the lab allows highly trained staff and students to focus on "pure" research rather than spending the bulk of time on repetitive tasks.
Multi-Axis Arm and Gantry Robots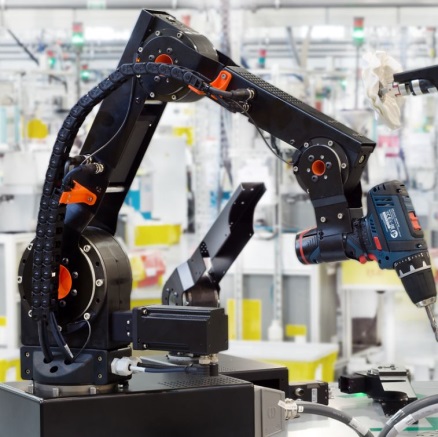 RS Components supports the education and science communities with several offerings. Robolink D from IGUS is well suited for teaching and R&D. The IGUS Robolink D has redefined the concept of benchtop arm robots. The modular structure allows students to create their own robotic arm based on the parameters of their specific project need. Robolink D can be easily designed to include the requisite number of axes and degrees of freedom. The design flexibility provided by Robolink D delivers to classrooms and labs a cost-effective robotic arm with the features needed for completing the task at hand. Besides the IGUS Robolink line, RS Components also offers the ST Robotics multi-axis benchtop robot arm, a small but fast, precise and reliable bench robotic arm able to perform the fastest and heaviest duties on par with larger units at a fraction of the cost.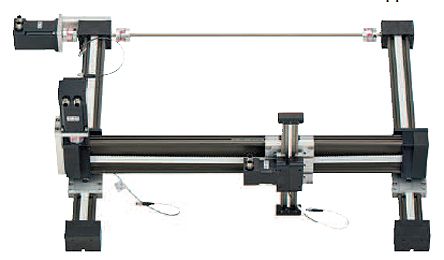 Gantry-type robots offer an alternative approach to accomplishing repetitive work in the lab. Gantry robots, with their Cartesian motion approach, are the form most often used in the laboratory, especially for automated liquid handling workstations. IGUS Drylin® E Gantry benchtop solutions automate tasks quickly and accurately enabling lower costs and shorter production times.
RS has joined the robotics market by developing a range of educational, collaborative and industrial robots, including robot kit components, standalone programmable bench robots, robot spares and accessories. Their robot offering is supported with a comprehensive range of industry components, including light guarding, power supply, motors, controllers, PLC, sensors, pneumatics and power transmission components. A full range of robotic offerings from RS Components can be found here.
Find Free Electronics Datasheets