Cockrell School of Engineering at the University of Texas at Austin have developed an algorithm that helps a robot correct itself and stay standing when it bumps into a person. The robot used in the study was a biped robot, but this development could help all kinds of robots with different uses, from emergency response to entertainment.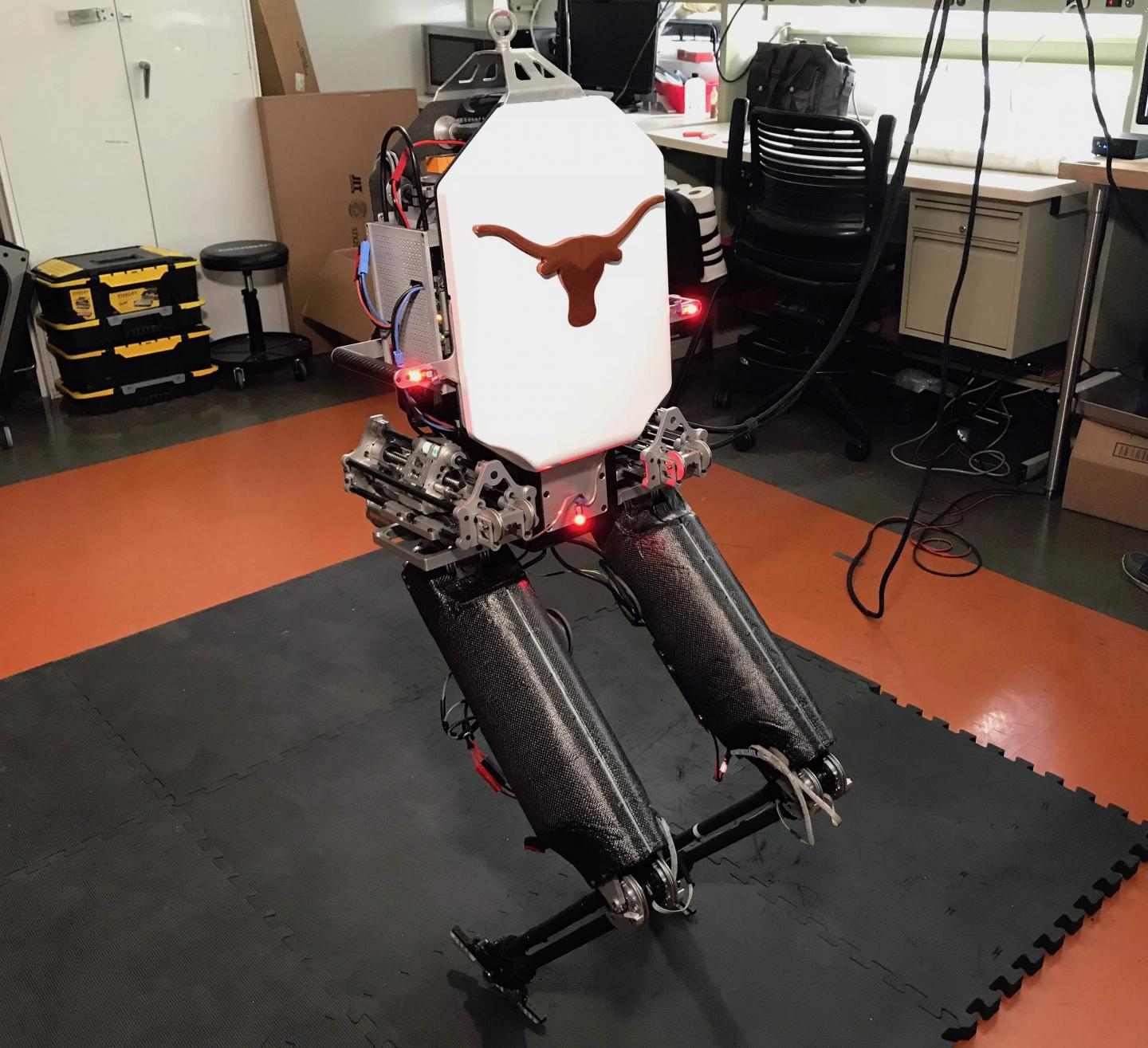 Robotics experts at the Cockrell School of Engineering developed a mathematical equation to achieve human-like balance in this biped robot, called Mercury. (Source: Cockrell School of Engineering, The University of Texas at Austin)
In order to create a robot that could bump into a person without falling over, the team needed to take a human movement and translate into a mathematical equation. The team used a numerical formula to program a robot named Mercury. The team programmed a margin of error equal to the chance that a human would fall over when walking and bump into another person. This margin of error was 2 cm.
"Essentially, we have developed a technique to teach autonomous robots how to maintain balance even when they are hit unexpectedly, or a force is applied without warning," Sentis said. "This is a particularly valuable skill we as humans frequently use when navigating through large crowds."
The new technique can balance humanoid, bipedal robots without ankle control, which has not been possible in the past. Dynamic, human-like balance response has been impossible to achieve without ankle control mechanisms. To overcome this, the team used an efficient whole-body controller with contact-consistent rotators. This sends and receives data to figure out what movements to make when it bumps into a person. The team applied a mathematical technique called inverse kinematics with low-level motor position controllers.
The equations and techniques developed by the team could be used for robotics and AT research to learn all about human locomotion.
"We choose to mimic human movement and physical form in our lab because I believe AI designed to be similar to humans gives the technology greater familiarity," Sentis said. "This, in turn, will make us more comfortable with robotic behavior, and the more we can relate, the easier it will be to recognize just how much potential AI has to enhance our lives."
This research will be presented at the 2018 International Conference on Intelligent Robots and Systems.