Elliptic Labs, developer of touchless gesture-recognition technology based on ultrasound, has now launched ultrasound-based proximity-detection software for smart phones. Named "BEAUTY," the software-only solution eliminates the need for optical proximity sensors used in most smart phones.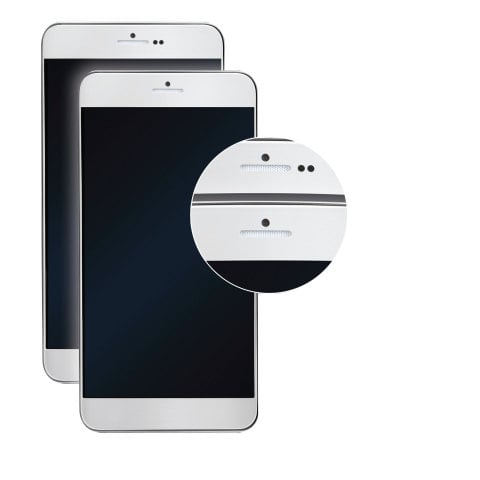 Elliptic Labs' proximity software — named "BEAUTY" — performs ultrasonic proximity detection in mobile phones, replacing optical sensors and eliminating the unsightly holes in the phone's faceplate that optical sensors require. Image source: Elliptic Labs
Mobile phones need some form of proximity detection in order to disable touch functionality when a user holds the device to his/her ear during a call. Otherwise, the phone could mistake an accidental touch of the screen for a command or gesture. There's also no point in expending precious battery power on illuminating the display when the user can't see it.
But as important as proximity detection may be, the optical sensor that enables this key function requires one rectangular black shape or two large holes on the screen, which many product designers would prefer to avoid, for aesthetic reasons. With Elliptic Labs BEAUTY product, ultrasound software delivers the proximity functionality, re-using the existing earpiece and microphone previously used only for audio. The ultrasonic approach not only eliminates a hardware item (the optical sensor), but also dispenses with the holes, for a more — shall we say — beautiful design.
Noting that optical proximity sensors can be unreliable in certain weather conditions or in response to variations in hair and skin color, Elliptic Labs says its ultrasonic- and software-based approach has none of these limitations and delivers a greater detection range.
Elliptic Labs is working directly with original equipment manufacturers (OEMs) to help them integrate BEAUTY ultrasound proximity software into phones. The company expects phone makers to begin incorporating its BEAUTY solution into products this year.