Atmel Corporation announced it is sampling its next-generation force-sensing technology in the latest maXTouch U series touchscreen controllers for smart phones. Atmel's force-sensing technology expands the touch experience for maXTouch device users by bringing 3D interactions to give users more intuitive control of their devices based on the pressure of their touch. The new technology differentiates next-generation smart phones by bringing an intelligent and exceptional experience for the user to preview, zoom, play games, or text, simply by applying various levels of pressure to the screen with the touch of a finger.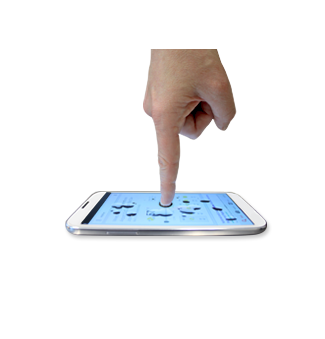 Atmel Corporation had added force-sensing capability to the company's maXTouch U series of capacitive touchscreen controllers. (Source: Atmel Corporation) The new force-sensing technology can detect how much pressure a user applies to the screen and respond accordingly. For instance, a user can apply varying amounts of force to the glass on the touchscreen to activate various commands with their finger: slight pressure can be applied to the screen to select a gaming app and more pressure can be applied to start the game. This new technology will expand to multi-finger force sensing in the near future.

Force sensing is available on the company's latest generation of maXTouch U series devices. The maXTouch U series addresses all the requirements for next-generation touch screens including force-enabled screens and is built with the company's ultra-low power MCU and touch technology. These devices also support differentiated features for a variety of touchscreen applications including 1.0 mm passive stylus, water rejection with stylus operation, multi-finger glove touch, hover and ultra-low power modes and wearable applications.