There will be several new smartphones, mobile devices and accessories appearing at the upcoming CES 2020, but not many of them will feature side-sensing capabilities as does a smartphone prototype from Sensel.
Sensel is demonstrating a smartphone prototype that has integrated its pressure grid sensor array along the edges to create a side-sensing phone that replaces normal buttons found on the side with haptics and multi-touch capabilities.
Sensel has collaborated with Visionox Technology Inc., which provided a flexible active matrix organic light emitting diode (AMOLED) display module that curves around the edges and integrated its force sensing technology under the curved display.
Sensel's touch technology offers two functions in a sensor: position reporting with high accuracy and force sensing with the ability to measure force from less than 1 g to 5 kg independently for each contact point.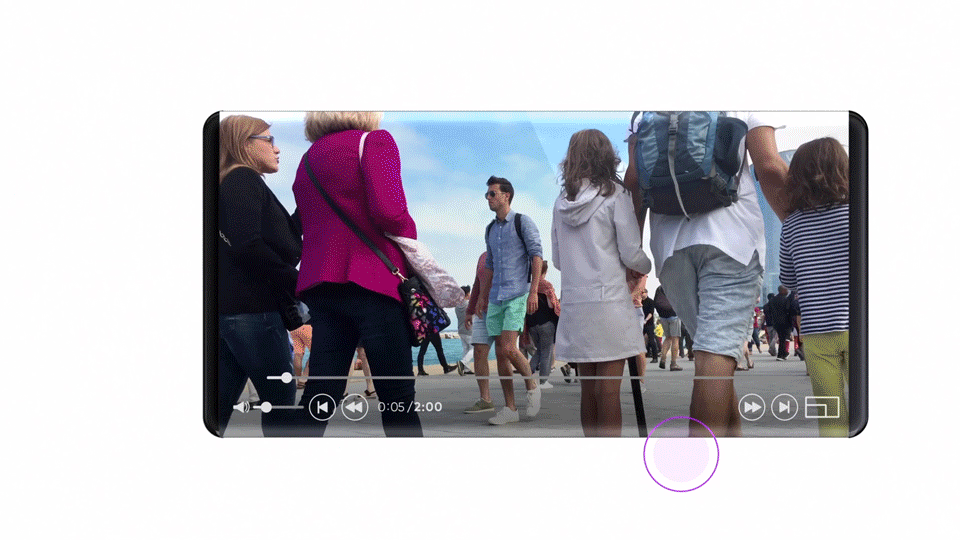 At CES, Sensel will demonstrate how the technology can accurately measure force and distinguish if a user is simply holding a phone or intentionally pressing on the edge. It will also demonstrate how the phone can measure how the haptics respond differently based on the amount of force applied as well as how it works with gloves or pockets. Finally, because the placement of the buttons is software controlled, the buttons can move to different locations depending on how the user is holding the device (even upside down).
"We use our phones constantly, but our interactions are almost entirely limited to the screen and a couple buttons along the edges," said Ilya Rosenberg, CEO and co-founder of Sensel. "At Sensel, we believe mobile devices should be able to capture the complete richness of human touch, not just on the screen, but on the sides and beyond. Ultimately, we teamed up with Visionox to create a developer phone that understands what people want to do based on where they hold it, how hard they touch it, and more. That's the future of touch interaction."