Chinese smartphone vendor Xiaomi has released the early details regarding its next generation mobile handset, dubbed the Redmi 3.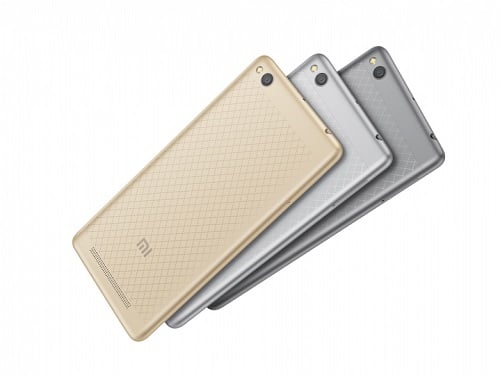 The third generation Xiaomi Redmi 3 has a larger battery and will use the Qualcomm Snapdragon 616 Octa Core processor. (Source: Xiaomi) The eagerly anticipated smartphone is the first new product launched by Xiaomi in 2016 with a price of $106. The Redmi 3 will include the Qualcomm Snapdragon 616 octacore processor, a 13 megapixel 0.1 second ultra-fast phase detection auto focus (PDAF) camera, a 5 megapixel front camera, expandable storage up to 128 GB and 16 GB of ROM memory.
The full metal 5-inch smartphone is available only in China but Xiaomi has aspirations to take it global if the demand is there. The Redmi 3 comes in four different colors including gold, dark gray, metallic or plaid design.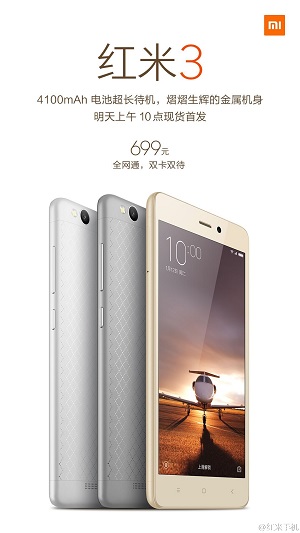 The Redmi 3 will come in a variety of colors and designs, but will initially only be sold in China with aspirations to take it global later. (Source: Xiaomi)The phone supports dual sim, dual standby and contains a 4100 mAh battery that Xiaomi says will power the device for an entire day but won't be too thick because of the high energy density technology included in the design.