The Latin phrase "veni, vidi vici" is popularly attributed to Julius Caesar when he had achieved a quick victory in the Battle of Zela. But we are not too far away from the truth when we see how the Chinese mobile handset brands have come, seen and are conquering the $14 billion Indian mobile market with plans to set up manufacturing units in various Indian states.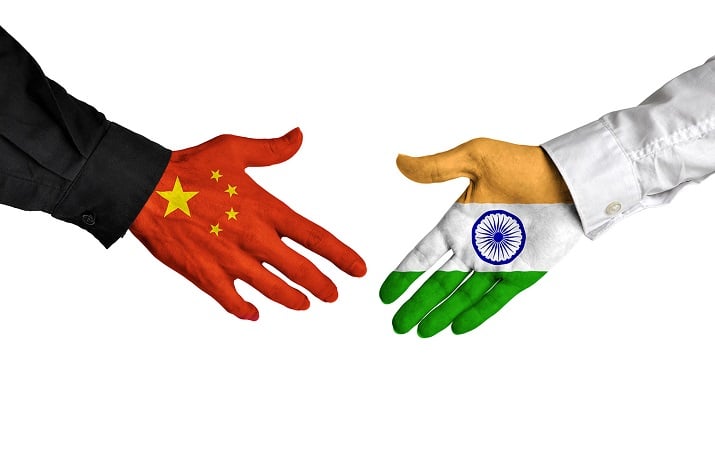 Not too long ago, the Indian mobile handset landscape was being overtaken by locally made India handsets companies like Micromax, Lava, Intex and Karbonn who were importing components from China, assembling them here and selling cheaper, feature-rich phones in India.
But now, it is those same Chinese handset companies, which were exporting these components, that are setting up shop in India, competing with the local companies on their own turf and aggressively promoting their own brands to make deep inroads in the mobile space.
And, most critical of all is the fact that all the Chinese leading handset firms are starting to manufacture in India, for example:
Xiaomi announced plans on setting up two manufacturing plants in India, aiming to launch more devices this year to ramp up its presence in the emerging market in contrast to its home market, which is on a slower growth trajectory.
Huawei is in talks with Foxconn to make mobile phones in India.
Another Chinese new entrant, LeEco intends to start local production India to make a mark in the world's fastest-growing smartphone market.
Chinese mobile handset firm Oppo today said it will invest $15 million to start its own manufacturing unit in India by August this year.
Vivo, another Chinese handset maker, plans to invest $80 million in India over the next three years on setting up a smartphone manufacturing unit and a R&D unit in a phased manner.
India's smartphone market has overtaken the United States, and is second only to China in terms of number of subscribers. Currently there are 220 million subscribers.
Due to the increasing saturation of the Chinese domestic market, Chinese mobile phone makers are tapping the Indian market with aggressive advertising campaigns. Almost everyday there are huge front page ads by Chinese companies such as Lenovo, Xiaomi, Oppo, Gionee, Huawei, ZTE, Coolpad, Nubia and Meizu.
In 2015, as many as 15 major Chinese smartphone brands entered India and about 80 Chinese handset ecosystem players such as Holitech, Wingtech, Camera King, Galaxy Core, Poxiao, Sprocomm, Sinwoo, Far-Sighted Mobile, Vikin, Miki, Sop, HuaLong, Wind-Mobi, Nuwei and Ramos are looking at manufacturing options in India.
These new entrants are stepping up the pressure, not only on Samsung and Apple but on homegrown companies like Micromax, Intex, Lava and Karbonn.
While no new Indian smartphone brand has made any significant dent in the mobile phone market recently, Chinese smartphone majors such as Xiaomi, Vivo, Oppo, Huawei and LeEco, among others, have not only strengthened their operations and increased sales in the local market, but managed to strongly establish their brands.
According to the latest report on the Indian mobile market by IDC, Chinese mobile phone sales have increased in the Indian marketplace from 5% in 2013 to 22% in 2016. In contrast, the market share held by homegrown brands was down to 38% in December 2015 from 43% a year before, according to IDC. For instance, the share of Micromax, which had become the second largest handset vendor in India after Samsung, went down from 18% to 14% between December 2014 and December 2015.
Make-in-India - the right number to dial
Xiaomi entered India in July 2014, and started local manufacturing just over a year later. It has partnered with the world's largest contract manufacturer, Foxconn, which now makes 75% of the company's phones at its plant in Andhra Pradesh. Xiaomi sells well over 1 million phones a quarter.
"We talked to Foxconn about opening two new factories; they're in discussions with some of the state governments," said Bin Lin, co-founder and president of Xiaomi.
In an earlier report in Economic Times, Lin said the company's production plan in India included the manufacturing of handset peripherals and components.
"We believe it (China) will be a flat market, if not even decline," Lin said.
He added that the current competition scenario in India is akin to the one in China some years ago.
"There were 150 brands in China, now only 30 are left where six of us control 60 per cent of the market. In India, there are 170 brands and it is going up... it will drop to 30 here too because it's not sustainable," he said.
According to Lin, India is the world's fastest-growing smartphone market with an expected 140 million devices to be sold in 2016, against about a 100 million last year.
Oppo Mobiles India, a wholly-owned arm of parent Guangdong Oppo Telecoms Corp Ltd, has invested about $15 million in the Noida production facility. "We have long-term plans for India. We will invest about $15 million to start our mobile manufacturing unit by August 2016," Oppo Global VP and President of Oppo India, Sky Li said at the launch of selfie phone F1 and F1 Plus recently.
Li said that Oppo had already started its mobile handset production in India at electronic manufacturing services firm Foxconn's plant.
"We expect to grow our business volume significantly. We have sold 40 million handsets in China so far and expect India business to grow similarly. We are looking at producing 10 million handset units per year in India at our own plant but at the same time we will continue our relationship with Foxconn as well," Li added.
Meanwhile, Huawei is in talks with Foxconn to make mobile phones in India, while new entrant LeEco intends to start local production as both Chinese companies look to make a mark in the world's fastest-growing smartphone market.
So is Vivo, China's No 5 smartphone player. It plans to invest around $80 million over the next three years in setting up a smartphone manufacturing unit in the northern state of Uttar Pradesh and a research and development unit in a phased manner. It will invest $20 million in the first phase when it starts assembly of some of its models from the plant through a brownfield unit located in Noida.
"The assembly plant should begin production by October or November, after the final approval from the government comes in," said Alex Feng, chief executive officer of Vivo Mobile India
For Vivo, India will be its second most strategically important country after its home market in terms of investments, scale and importance, given the potential growth for smartphone penetration which stands at about 30% today, Feng said.
Game changing features & strategies
Initially, in 2011 when smartphones entered in India, local Indian companies managed to gain a significant market share from better offline distribution and lower pricing. As Chinese firms are now getting into offline distribution, too, pressure is building. Moreover, these brands have been very aggressive in terms of their device launches and capturing the trends and are having a positive impact on the growing market share as well.
The new entrants, big players in China, are also managing to get rid of the 'cheap' tag that was earlier associated with products made there. They are now focusing on the smartphone experience curve in terms of hardware design, and software and UI (user interface) integration.
These companies are not only advertising relentlessly but they are also managing to get their act right and position their products in the Indian market.
For instance, Oppo is focusing on mobile photography and has launched its F1 and F1 Plus around this strategy. It is positioning F1 as selfie expert which will sell for $260. It has 8 megapixel front camera with a wide aperture lens and a one-fourth inch sensor and the Oppo's patented 'screen flash' can shoot clear selfies even in low-light conditions. With the help of sensor, it can shoot selfies using hand gestures and spoken commands, ensuring excellent selfies in all conditions-- which is appealing to the Indian consumer.
While after sales service remains one of the most neglected areas in India, Xiaomi is looking at adding more value to its after sales service strategy. The number of exclusive services centers is now at 75, up from two and the company is continuously ramping up their services.
According to Xiaomi India head Manu Jain, the company had adopted a different servicing strategy.
"We've bought in an e-commerce learning into service as well and the pick-up from home is an example of this. With e-commerce, the convenience is that the product is delivered to your home, and we're doing the same with when your phone needs to go in repair. Currently, it's restricted to Delhi, Mumbai, but we want to expand it," he added.
Xiaomi is also exploring the option of setting up exclusive single-brand retail outlets in India.
Another interesting product marketing strategy is not having many pre-installed apps on the mobile. Samsung, Apple, and most international brands come pre-installed with certain apps on their phones. However, most of these apps are not relevant to Indian consumers and not so easy to uninstall or disable. The Indian consumer likes to download and delete apps on their phones at will. Chinese mobile phones mostly fulfill that need by eliminating pre-installed apps that are essentially useless.
Battle lines are clearly drawn
The battlefield lines are firmly drawn. Chinese mobile phone makers have staked out their own territory in India. On one hand you have the battle between Samsung and Apple. On the other hand, there is intense competition between the local Indian manufacturers themselves. Now, a new standard-bearing protagonist enters the fray and the mobile wars begin in earnest.
"Chinese mobile phone makers have learned from the experiences of other Chinese companies entering foreign markets. In terms of product quality and customer service, they can compete on an international level. In the smartphone market, they have erased the negative stereotypes of what it means to be 'Made in China'," noted Pankaj Mohindroo, president of the Indian Cellular Association.
There is likely to be final shake-down and prices and features would rule the battlefield, but who emerges the winner in the Battle of the Indian Mobile is still a moot question.