The open-source robotic arm called Dobot that can be used by everyday consumers and experience makers alike has now raised over $430,000 on crowdfunding website, Kickstarter, with funds still rising.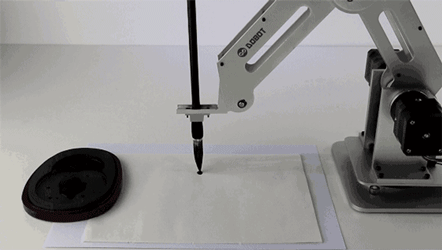 Dobot robotic armThe Arduino-based, open-source robotic arm is designed to offer high repeat precision (up to 0.2mm) and comes equipped with a stepper motor.
"It is very interesting…the motion is really precise, and I think this is going to be really useful,"says Massino Banzi, co-founder of Arduino, according to a Dobot news release.
Some key features
Dobot can perform repetitive actions with high accuracy. The error in precision is as small as 0.2mm with CNC cutting technology. Dobot creators developed the device for easy-to-use functionality so it can be controlled via computer, mobile app, EEG, voice, vision, leap motion and even hand gestures. According to the company, the arm robot is equipped with a customized stepper motor so it minimizes noise and outperforms the commonly used servo robotic arms out there. Since it was developed by a group of makers, it is also open-source and compatible with three open-source firmware options for special applications and developers with different programming preferences. Dobot has exceeded 1200% of its funding goal so far.
To contact the author of this article, email engineering360editors@ihs.com