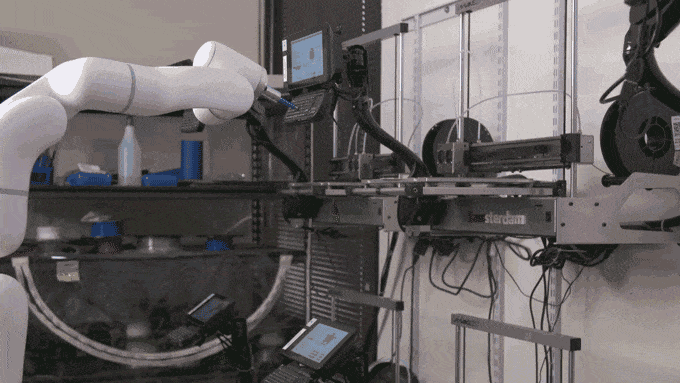 A new industrial robotic arm has been launched on the crowdfunding platform Kickstarter designed for business owners that need a boost in productivity.
Startup UFactory, a Chinese robotics company, said its xArm robot can be used by makers, entrepreneurs, startups and even large businesses that need a robotic arm to help leap forward in labor productivity performance.
UFactory said the xArm can improve productivity by more than 95 percent with the investment in the robotic arm earned back by decreased labor costs.
The robotic arm allows users to operate accurately with a computer vision system that allows it to unload and load objects from 3D printers, operate a touch screen panel, place objects in a rack or in another electronic device and more.
The robot comes in three versions -- the xArm 5 Lite, used for pick-and-place tasks and costs about $2,299, the xArm 6 has a payload of 6 kilograms and has increased dexterity and flexibility and the xArm 7 has a built-in harmonic drive with 17-bit multi-turn encoders for human-like flexibility.
All of the robotic arm versions include a universal tool mount port so that each head tool can be swapped and comes with a gripper and vacuum system standard. The built-in camera sensor runs on an Intel processor so it can react with its environment and take actions accordingly, UFactory said. xArm also includes an ARM x86 chip which handles the control algorithm.
While UFactory has already met its crowdfunding goals on Kickstarter by raising more than $600,000, the campaign is still ongoing so users can still sign up for discounted pricing at Kickstarter.