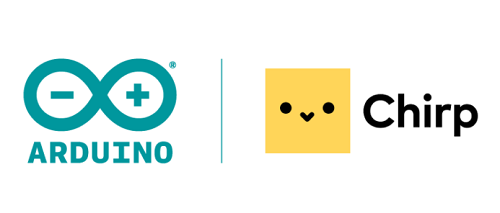 Arduino now includes Chirp's software for enabling light to be controlled wirelessly. Source: ArduinoArduino and Chirp have entered into a partnership to integrate Chirp's machine-to-machine communications software into Arduino-powered projects.
The software from Chirp allows any device with a loudspeaker or microphone to exchange data via inaudible sound waves. The Nano 33 Bluetooth Low Energy (BLE) sense board with a digital signal processor (DSP)-optimized ARM Cortex-M4 processor will be the first Arduino board to transmit and receive the Chirp audio signals, leveraging the board's microphone as a receiver.
Other boards that support the send-only mode include Arduino MKR Zero, Arduino MKR Vidor 4000, Arduino MKR Fox 1200, Arduino MKR WAN 1300, Arduino MKR Wi-Fi 1010, Arduino MKR GSM 1400, Arduino MKR NB 1500 and the Arduino Nano 33 IoT.
Using the software with Arduino, makers, engineers and tinkerers can:
Trigger events from YouTube audio
Unlock a smart lock with sound
Send Wi-Fi credentials to offline devices through a Wi-Fi network
Use a remote control to interact with gadgets in the same room
The technology could be used for future internet of things devices as more use cases emerge that would utilize data transmission via wireless audio. The good news is that the majority of smart home devices that have been shipped contain some level of audio already, so it might be an area of high growth in the future.