The US Defense Advanced Research Projects Agency (DARPA) is looking for research proposals on novel technologies that will enable independently designed networks to better support U.S. and allied countries in airborne warfare.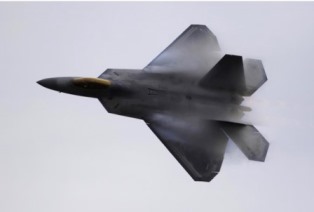 Credit: ReutersDARPA published a Broad Agency Announcement solicitation for its Dynamic Network Adaptation for Mission Optimization (DyNAMO) program. Specifically, it wants technologies that allow networks to share information and adapt to sporadic jamming and mission-critical dynamic network bursts in RF environments.
Airborne networks currently are not able to handle the complexities of distributed and dynamic combat missions. This type of warfare is increasing in complexity as aircraft must share information in a volatile environment.
DyNAMO's goal is for pilots in one type of aircraft to have a specific suite of sensors to share information with different types of manned and unmanned systems. It is also important to receive sensor data from platforms for a comprehensive view of the battle space instantaneously, at appropriate security levels and in spite of active jamming by an adversary.
What is developed under the DyNAMO program will be demonstrated on radio hardware currently under development by DARPA's Communications in Contested Environments (C2E) program aimed at developing architectures to enable aircraft communication capabilities. Specifically, it will ensure raw RF data transmitted between incompatible airborne systems is both conveyed and translated into data all systems can process.
To contact the author of this article, email engineering360editors@ihs.com