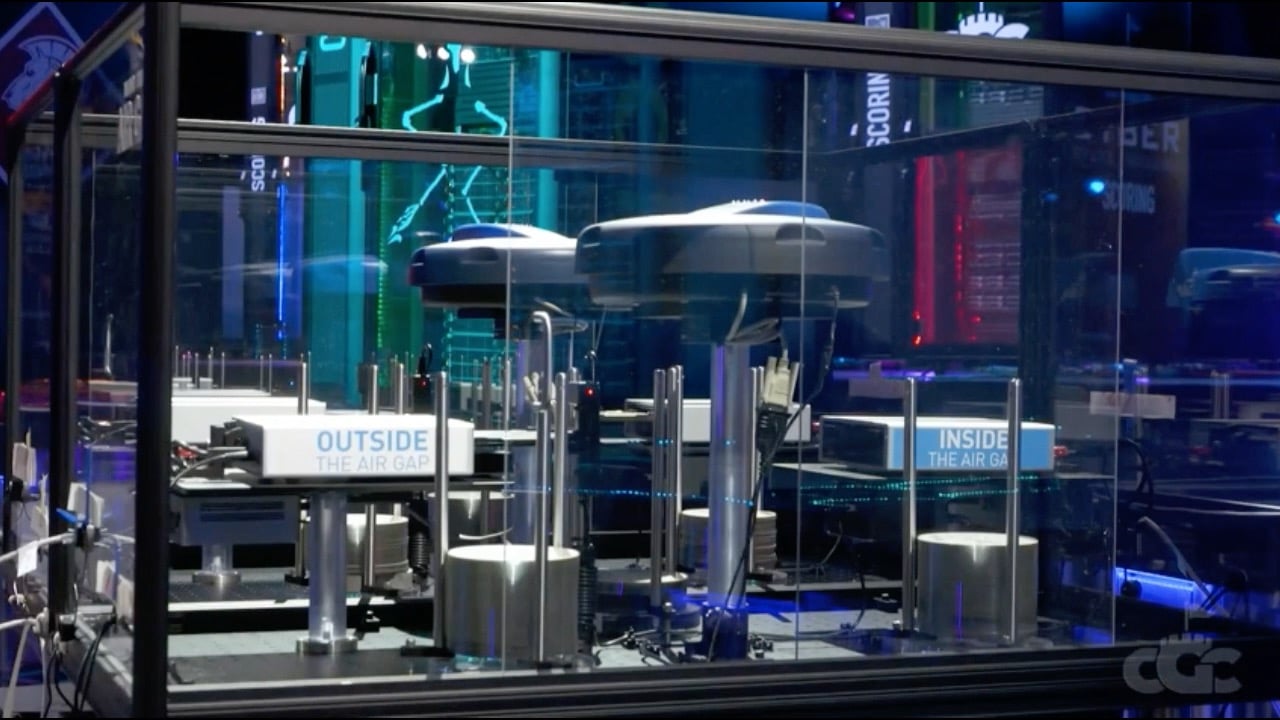 DARPA Challenges Hackers in a Las Vegas Competition
The Defense Advanced Research Projects Agency has named a team of Pittsburgh-based researchers as the winners of its Cyber Grand Challenge, an all-hacking tournament. The event was one of the first head-to-head competitions among developers of some of the most sophisticated automated bug-hunting systems yet to be developed. For almost 10 hours, competitors played the cybersecurity exercise Capture the Flag in a specially created computer testbed that came equipped with an array of bugs hidden inside custom, never-before-analyzed software. The machines were challenged to find and patch within seconds—not the usual months—flawed code that was vulnerable to being hacked. They also had to find their opponents' weaknesses before the defending systems did. DARPA's challenge was designed to accelerate development of advanced, autonomous systems that can detect, evaluate and patch software vulnerabilities before adversaries have a chance to exploit them. The seven teams competing in the daylong competition were made up of white-hat hackers, academics and private-sector cyber systems experts.
UAV Uses Weights to Bank and Turn
A recent graduate of the aerospace engineering program at the University of Texas at Arlington has flight tested an unmanned aerial vehicle that uses moving weights in its wings instead of traditional control surfaces to turn. The test could prove important in designing future aircraft, as it would potentially allow engineers to eliminate ail-erons and elevators, which increase drag. The UAV uses mass actuation—weights that move back and forth within the wings to change the center of gravity from side to side—to turn while airborne. The student became interested in the concept as an undergraduate when he entered a competition that called for a UAV to carry a weighted payload that was off-center on the aircraft and drop it on a target. The challenge was to get the aircraft back to ground safely by developing a way to handle the imbalance after the drop. Although he failed to complete that objective, the idea struck him that masses inside an aircraft could be used not only to return the aircraft to level, but also to help maneuver the aircraft.
Graphene Parts to Be Road-tested
UK-based Briggs Automotive Co. is claiming to be one of the first vehicle manufacturers to develop a car with panels made from graphene, the strong and lightweight carbon material. BAC has partnered with Haydale Composite Solutions to create rear-wheel arches made out of the material, which it has fitted on its Mono, a street-legal single-seat car. Graphene is made of sheets of carbon one atom thick and is lighter and stronger than standard carbon fiber. BAC says use of graphene can realize weight reductions of around 20% compared to carbon fiber. It may boast strength of up to 200 times that of steel. These benefits could have implications for cost, performance and fuel economy when applied more widely in the manufacturing process, the automaker says. BAC says it chose to specify graphene for the Mono's rear-wheel arches because the size and complexity of the part would test both the manufacturing process and how the material fit with the car.