Molex Inc. has introduced the new TermiMate one-circuit terminal-style connector system. Designed to minimize the shadowing effect in LED lights and TV backlighting applications, the ultra-low profile TermiMate coplanar board-to-board and wire-to-board connectors reduce component and assembly costs.
Delivering a 3.0A rated current, the 1.20mm high connector system provides an economical alternative to higher profile two-piece style LED housing components. Featuring a simple plug and receptacle terminal, the TermiMate system requires no direct wire soldering. This reduces assembly costs and eliminates risks associated with weak solder joints that cause LED performance problems.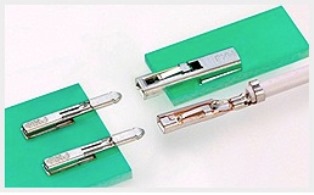 Figure1 -The sleek TermiMate wire-to-board and board-to-board system minimizes LED lighting shadows, while providing space savings and reduced component costs. Source: Molex.comUnlike soldered components, the connectors provide for easy mating and unmating. Designed with built-in floating tolerances, the board-to-board connection supports proper insertion to help prevent terminal damage during assembly and maintenance. (See Figure 1)The wire-to-board receptacle mates with the PCB crimp facing to reduce the risk of signal conductors making contact with board circuitry. A friction lock assures secure mating and connectivity.
"In LED applications, standard higher profile components are prone to create unwanted shadowing that negatively impacts the light quality," says Goji Tanabe, regional product manager at Molex. "TermiMate connectors provide the lowest profile possible to most effectively prevent shadowing, coupled with space savings to address downsizing trends in LED lighting designs."
Related Link: