Electronic components distributor Heilind Electronics has expanded its selection of interconnect solutions with the board-in connectors product line from Molex. Featuring a wide range of pitch options, mating configurations and circuit sizes, these connectors offer a more reliable solution than hand-soldered versions.
Molex board-in connectors include both vertical and right-angle configurations and are available in 1.25 mm,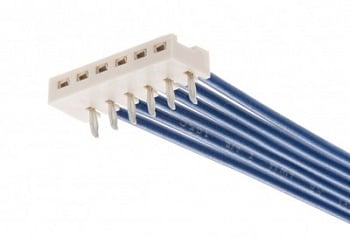 Source: Heilind Electronics2.0 mm, 2.5 mm and 4.0 mm pitch sizes, along with a variety of mating configurations and circuit sizes. The connectors provide space and cost savings over comparable two-piece connection systems, while eliminating the need for uneven, labor-intensive hand soldering and post-solder strain relief. In addition, Molex board-in connectors provide secure terminal retention force — ultimately protecting terminals and assisting in wire alignment and retention.
Typical applications include patient monitoring, infotainment, downlights, power tools, refrigerators and factory automation.