Heilind Electronics, a distributor of electronic components worldwide and the largest distributor for Molex, is now stocking the manufacturer's PicoBlade connector system with gold plating.
The PicoBlade terminal's two-point contact design delivers a secure electrical connection, even under low-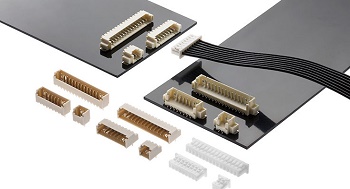 Source: Heilind Electronicscurrent, low-voltage and high-vibration conditions. The crimp receptacle features two latching ramps to minimize uncoupling due to shock or vibration. The connectors' environmental resistance is further enhanced by the newly added 0.38 µm gold plating, which provides corrosion protection and helps reduce mating cycle wear.
PicoBlade connectors are offered in both vertical and right-angle configurations in a variety of wire-to-board and wire-to-wire connector options. In addition, customers can choose from surface mount or through-hole headers featuring 2 to 15 circuits.
As part of the PicoBlade family, Molex also offers off-the-shelf cable assemblies in a variety of lengths.
Visit Heilind's website for more information about Molex's PicoBlade connector system.