Intel Corp. and Micron Technology Inc.'s 3D XPoint storage technology may offer a much higher performance than current solid state drives (SSDs)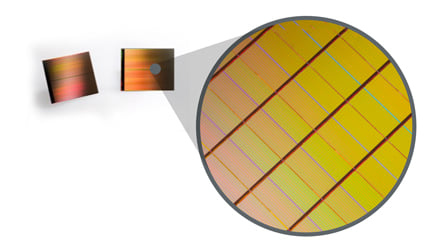 A look at a 3D XPoint Wafer close up. Source: Intelbut in the near-term, this next-generation technology will not threaten SSD market shares.
The 3D XPoint storage technology has a performance that is comparable to DRAM but with a price that is more like non-volatile memory, so the economic benefit could be huge to Intel and Micron in the long run. However, it is going to take some time to test it in the conventional storage market in order to replace the older technology. According to IHS, 3D XPoint storage could see some adoption begin as early as next year.
In the short-term, current SSD offerings will continue to lead the charge in fast storage as it is a proven technology and is now getting to a price point where consumers as well as vendors in the enterprise market are embracing the technology.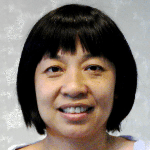 Fang Zhang, analyst for storage at IHS."New technology will always be replaced by newer technology," says Fang Zhang, analyst for storage at IHS. "SSD makers are continuing to develop new technology to meet performance and cost demand, so we are likely to see further SSD iterations coming that will offer higher performance. But for Intel and Micron, this is definitely a way to help increase their market share."
According to Micron and Intel, 3D XPoint storage offers a 1,000 times faster performance and up to 1,000 times greater endurance than NAND technology while being 10 times denser than conventional memory. Based on resistive random-access memory (RRAM or ReRAM) technology, the companies see 3D XPoint as becoming a storage that can be used in a wide range of applications including industrial, healthcare, machine learning and immersive 8K gaming.
While RRAM is a standard memory, the materials used in the process and how the companies have used the technology in their design is proprietary. Competing storage vendors, such as Samsung, will have to use conventional technology including 3D NAND in order to compete with 3D XPoint, he says.
"If their competitors have not develop this technology yet, it will take them some time to catch up," Zhang says.
Questions or comments on this story? Contact engineering360editors@ihs.com
Related links:
IHS Compute, Servers & Storage
News articles:
3 Reasons the Mega Deal for Micron Won't Go Through
Seagate Claims Nearly 400% Performance Improvements for Cloud Backup and Recovery
SanDisk Introduces High Capacity Wireless Stick
Silicon Motion Buys Chinese SSD Startup