A Chinese state-owned company has made a play to acquire U.S.-based memory maker Micron Inc. for $23 billion. However, while the deal would improve China's position in the memory industry, there are a number of reasons why the deal is unlikely to go through.
The company, known as Tsinghua Unigroup Ltd., is willing to pay $21 per share for Micron, representing a 19.3% premium over recent stock market prices. However, according to IHS, this is well below the 52-week high that Micron's shares have been going for and does not offer an appropriate premium to existing shareholders.

Mike Howard, director of memory and Storage, IHSSecondly, the deal is likely to get a review from the Committee on Foreign Investment in the United States (CFIUS) as Micron's advanced semiconductor technology could be viewed as a strategic national asset. The company operates several large fabs in the U.S. and employs thousands of people in the U.S. If those jobs were threatened (due to a foreign purchase), then the deal could get blocked, says Mike Howard, director of memory storage at IHS.
Third, IHS believes that when Micron purchased the assets of Elpida, it made certain arrangements with the Japanese government that could also prevent the deal from going through or at the very least make things extremely complicated for Unigroup.
Given these three reasons, IHS believes the deal is unlikely to be completed. However, this could open the door to other deals for either Micron or one of its competitors, such as SanDisk or Nanya.
"While the acquisition of Micron by a U.S.-based company would see fewer hurdles, the logic of such a deal would be less clear than China acquiring the memory maker—as it has a clear intention to get into the memory and semiconductor market," Howard says. "Still, IHS thinks this is just the opening act in what will be a long play."
Why Micron?
Micron is a world leading memory maker but also has other leading edge semiconductor technology in its portfolio. China needs both of these things.
"Chinese local semiconductor companies don't have core technology," says Kevin Wang, director of semiconductor value chain and mobile devices &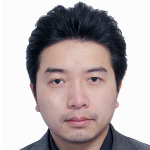 Kevin Wang, director of semiconductor value chain and mobile devices and networks, IHSnetworks at IHS. "It takes many years to develop the technology by themselves. It is much easier to buy an overseas company than to take the time to develop the technology by itself."
Wang says China's strategy has changed recently (Read: Why China Is Shopping for Silicon Valley Chip Companies) and it has become easy to raise money to buy international semiconductor companies now. If it is a core chipmaker, such as memory, it makes more sense to make a grab for a firm already involved rather than invest millions to introduce a new player to the global semiconductor value chain.
"If Tsuinghua Unigroup can't buy Micron successfully, the company will look for the next target," Wang says.
Questions or comments on this story? Contact engineering360editors@ihs.com
Related links:
News articles:
Why China Is Shopping for Silicon Valley Chip Companies
Chinese Solar Suppliers Still Dominate Module Market
ISSI Stockholders Agree to Chinese Consortium Acquisition
Acquisition Won't Help OmniVision Corner the Market in China