DARPA's Defense Sciences Office (DSO) is sponsoring a two-day Proposers Day event to provide information to potential proposers on the objectives of an anticipated DSO Office-wide Broad Agency Announcement (BAA) solicitation. The event will be held on Tuesday and Wednesday, July 21-22, 2015, at the DARPA Conference Center (675 North Randolph Street, Arlington, VA 22203) and will be webcast for potential proposers who would like to participate remotely.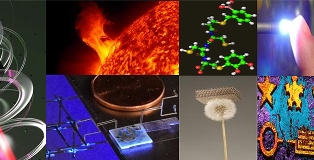 Proposers Day to identify research initiatives across science and engineering.DSO's mission is to identify and pursue high-risk, high-payoff research initiatives across a broad spectrum of science and engineering disciplines and to transform these initiatives into important, radically new, game-changing technologies for U.S. national security.
Often referred to as "DARPA's DARPA" for its focus on new frontiers, DSO relies on outstanding program managers drawn from universities, government, corporate laboratories, and research communities. This diversity forges the interdisciplinary connections that characterise DSO efforts, a number of which have ultimately grown into completely new fields, from materials science to microelectronics, or new subdisciplines in existing fields such as biological technologies. A limited number of sidebar appointments with DARPA program managers, who are empowered to make critical investments in the ever-changing scientific and strategic landscape that is DSO's domain, will be made available to eligible attendees on a first-come, first-serve basis.
Advanced registration is required for both in-person and online participation. More information on the Proposers Day is available on FedBizOpps at Defense Sciences Office Proposers Day. The DSO Office-wide Broad Agency Announcement (BAA) solicitation will be made available at FedBizOpps; Defense Advanced Research Projects Agency: Opportunities.