After predicting it would be a challenging year for its PC microprocessor business, Intel Corp. says it is looking to transform the company into a multi-faceted, in-markets organization. The reality is that Intel has been pursuing new and growing business markets for some time now.
During a mid-April conference call to detail the company's first quarter results, Intel executives said they expected a mid-single digital percentage decline in PC sales in 2015. In fact, proof of how Intel has already transitioned into other areas comes from Intel saying 40% of its revenues in the first quarter came from non-PC related markets.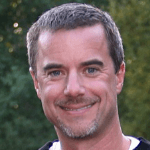 Craig Stice, IHSDespite Intel's claims and its reminders to the market that it is not solely reliant on the PC business, shareholders will likely continue to relate Intel's overall business with the health of the PC market, says Craig Stice, senior principal analyst for compute, servers and storage at IHS.
Stice says that Intel needs to become more than just PC-oriented because of the ongoing slowdown in PC sales. But the microprocessor giant also needs to adjust to the changing market. Computing is no longer just about PCs, but more about the total computing market including the Internet of Things (IoT), cloud computing and the infrastructure to support these markets, Stice says. To sustain growth, these markets must work in concert with each other.
The computing gadgets and IoT will not grow if the infrastructure to support them does not scale and grow, Stice says. At the same time, the infrastructure won't grow if the computing gadgets and IoT don't continue to innovate and grow to reach a wider audience. "In a sense, Intel needs to look at both the forefront and the background to drive its business," he says
With 40% of Intel's revenues made up of non-PC-related sales, a 50/50 split of its Client Computing Group and other revenues seems possible. However, don't expect the PC business to become a minor part of the business any time soon.
"At the end of the day, you have to remember that Intel is a manufacturing company and its clear advantage versus the rest of the world is their technology," Stice says. Intel's PC business pushes the technology advancement. Will other businesses become more influential within Intel's manufacturing decisions? "Sure, it seems reasonable to think so," says Stice. "But I would be hard pressed to say the PC business will become a minority."
Questions or comments on this story? Contact peter.brown@globalspec.com
Related links:
News articles: