The U.S. government has blocked Intel Corp. from supplying processors to China for inclusion in the world's highest performing supercomputer, the Tianhe-2, and other supercomputers being developed there.
Intel processors have helped make Tianhe-2 (which translates as Milky Way 2) the world's leading supercomputer, a position it has held since June 2013, according to the Top500 organization, which maintains lists of the highest performing computers. Not being able to upgrade its Xeon processor will likely serve to stimulate Chinese development of processors for high-performance computing.
The Tianhe-2 was developed by the National University of Defense Technology (NUDT) and is located at the National Super Computer Center in Guangzhou, China. Based on 80,000 Intel Xeon processors and Xeon Phi accelerator chips, the Tianhe-2 has a computational performance of more than 33 petaflops on the Linpack benchmark and 55 petaflops peak performance, according to Top500. It also has 16,000 computer nodes, each comprising two Xeon processors and three Xeon Phi chips, and 88Gbytes of memory.
But on Feb.18, four Chinese entities—including the National Super Computer Center in Guangzhou—were added to a U.S. government listing of organizations that cannot buy advanced technology from U.S. firms unless the seller obtains a special export license. A committee made up of representatives from several U.S. federal government departments imposes this restriction on organizations that have been determined to have been involved in activities contrary to the national security and foreign policy interests of the United States. One argument is that Chinese world-leading supercomputers have or could be used for nuclear weapon simulations.
According to reports, Intel was told some time ago that shipping its processors to update the Tianhe-2 would require an export license. In a statement published by Computer Business Review, the chipmaker says "Intel complied with the notification and applied for the licence, which was denied. We are in compliance with the U.S. law."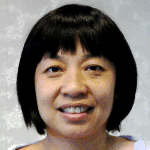 Fang ZhangFang Zhang, a memory and storage analyst at IHS Technology, notes that it would not be difficult for a shell company to buy Xeon processors and ship them to China.
But Craig Stice, a senior principal analyst for compute, servers and storage at IHS, says the sheer number of processors Tianhe-2 needs, coupled with the fact that it is a high-profile supercomputer, makes upgraded Xeons difficult to hide.
"It seems we are hearing more and more of these types of situations where governments are regulating technology exports/imports due to potential security threats of how the technology may be used," Stice says, adding that there were similar concerns when Lenovo bought IBM's x86 server business last year.
Both Zhang and Stice note that the restrictions could spur the development of more powerful home-grown processors in China.
"China has been investing heavily into this [high-end processor technology], but catching up with someone like Intel in terms of manufacturing and process, and making a similar product from scratch will be an incredibly difficult hill to climb," Stice says.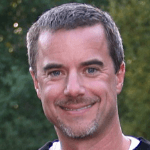 Craig Stice
Argonne's $200 million
Meanwhile, Intel has been given a contract by the Department of Energy to deliver two supercomputers to the Argonne National Laboratory.
Based on Cray "Shasta" supercomputers, the larger system, Aurora—due to be delivered in 2018—will have a peak performance of 180 petaflops while the second smaller system, called Theta, with only 8.5 petaflops of performance but consumes 1.7 milliwatts of power, is due to be delivered in 2016. . The contracts for Aurora and Theta are valued at more than $200 million and are in addition to contracts for the use of Intel processors in Trinity and Cori supercomputers. Aurora is expected to be 18 times more powerful than its predecessor, Mira, but with only 2.7 times the power consumption.
It is notable that during 2015, the Tianhe-2 was expected to double in size and reach up to 110 petaflops peak performance. Putting the Chinese entities on the prohibited list and contracting with Cray and Intel to develop Aurora appears to mark a clear intention by the U.S. to regain the lead in supercomputing.
Aurora is set to be based on Intel's HPC scalable system framework and include future generations of Intel Xeon Phi™ processors and the Intel Omni-Path Fabric high-speed interconnect technology, a new non-volatile memory architecture and advanced file system storage. The Theta system will be powered by Intel Xeon processors and next-generation Intel Xeon Phi processors, code-named Knights Landing.
Questions or comments on this story? Contact: peter.clarke@globalspec.com
Related links and articles:
IHS Compute, Servers and Storage research
News articles: