Microprocessor giant Intel Corp. is apparently back at the negotiating table in a bid to acquire programmable logic vendor Altera Corp.
Late in March, reports surfaced that Intel was looking to acquire the field programmable gate array (FPGA) company, chiefly to help its server microprocessor business. But negotiations broke down a few weeks later when the firms were unable to reach a deal on price.
Since then, Intel revealed it was expecting a mid-single digit percentage decline for the PC industry this year following soft sales in the first quarter, with an expected inventory correction later this year not likely to make up for the shortfall. In a bid to shore up its server business in the data center and cloud computing areas, Intel said in early May it will be teaming up with eASIC Corp. to improve performance and accelerate time to market of microprocessors in this market.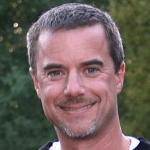 Craig SticeCraig Stice, senior principal analyst for compute, servers and storage at IHS Inc., says these moves may all may be part of some bigger negotiation tactics by Intel to secure the best deal on Altera. Adding Altera's programmable chips to Intel's product mix would benefit the MPU giant in a variety of ways, Stice says.
While the acquisition would help Intel diversity its chip business, it would also in some ways compliment Intel's existing business, Stice says. "So I don't believe the end goal from Intel here is specifically to diversify away from its PC business," Stice says.
Intel has for years been looking to diversify away from personal computers as a mainstay of its business. The company says 40% of its first quarter revenues came from non-PC markets. Because Altera's programmable chips are used in consumer electronics, automotive and other applications, an acquisition by Intel would further that momentum.
Negotiations initially stalled between the two companies after Altera reportedly rejected an offer of $54 a share, according to the NY Post. The buyout would be worth about $13 billion, reports indicate.
Questions or comments on this story? Contact dylan.mcgrath@ihs.com
Related links:
News articles: