Freescale Semiconductor Inc.'s chief executive says progress on the company's pending merger with NXP Semiconductors is going well and that the deal remains on track to close before the end of the year.
Gregg Lowe, president and CEO of Freescale, says that NXP has already named two people to drive integration on its side who will be working with Karen Rapp, Freescale's chief information officer, to keep things on track. Lowe added that both parties are working on regulatory approval for the merger and the progress there is also on track.
Lowe says he has been talking with many customers as well as many of Freescale's 17,000 employees and is seeing a lot of excitement. "The combination creates the fourth largest non-memory semiconductor company, the biggest guy in automotive, a company that is very well positioned for IoT [Internet of Things]," Lowe says. "The microcontroller position that Freescale brings to the table, combined with the security positioning that NXP has developed over the last couple of years really makes us a unique player."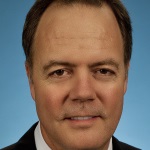 Greg LoweLowe tempered his statements by saying that any transaction of the proposed merger's magnitude has its share of uncertainty. This is true in some areas more than others for Freescale, Lowe says.
"Based on my past experience with acquisitions, uncertainty seems to subside as decisions get made and announced," Lowe says. He adds that there will be a "cascading of additional announcements" as more decisions are made and the organizational structure is solidified.
Until the completion of the merger, Freescale will remain focused on delivering results, Lowe says. He adds that Freescale expects to achieve its 10th consecutive quarter of gross margin improvement in the second quarter.
In March, NXP announced it would acquire Freescale for $11.8 billion, creating the seventh largest chip company in the world and the largest automotive semiconductor vendor and general-purpose microcontroller company.
Questions or comments on this story? Contact peter.brown@globalspec.com
Related links:
IHS Semiconductors & Components
News articles: