Freescale Semiconductor has expanded its automotive chip portfolio with the release of a wireless tire pressure monitoring system (TPMS) family for trucks and other large vehicles.
The TPMS integrates a dual-axis accelerometer, motion sensor, RF transmitter, low frequency receiver, pressure and temperature sensor and a microcontroller—housed in a 7mm by 7mm package. The integrated microcontroller and dedicated firmware support up to 8KB of flash memory in order to increase flexibility, reduce time to market and support rolling encryption for a more secure offering, according to the company.
The TPMS collects and transmits sensor data such as pressure, temperature and acceleration in order to improve fleet maintenance through analytics in trucks and other vehicles, Freescale says. The pressure accuracy of FXTH8715 family products is the highest in the indusrty (+/-17kPa vs. nearest competitor at +/- 23kPa) with an operating range of 100-1500 kPa as reported by the company.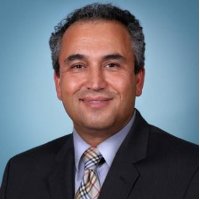 Babak Taheri, Vice president and general manager of Freescale's Sensor Solutions Division."With the high accuracy of tire pressure sensing solutions capable of communicationg wirelessly will offer tremendous advantages in terms of driver safety, fuel efficiency, reliability, tire wear and advance warning prognostication," says Babak Taheri, vice president and general manager of Freescale's Sensor Solutions Division.
Also with the FXTH8715 family, fleet managers not only can monitor tire pressure but also track driving behavior and optimize predictive maintenance that can help fleets optimize vehicle usage and avoid downtime, Taheri says.
Questions or comments on this story? Contact dylan.mcgrath@ihs.com
Related links:
News articles: