Freescale Semiconductor Inc. launched a network services switching platform said to combine the performance and efficiency of a traditional network switch with the manageability, flexibility and security required for software-defined networking (SDN).
The new platform was developed in conjunction with Advantech and delivered as a white box solution, Freescale (Austin, Texas) says. The platform leverages Freescale's 24-core, server-class QorIQ T4240 processor and VortiQa Open Network software, Freescale says. The platform utilizes standards-based protocols such as OpenFlow and supports manageability through open technologies, including OpenStack and OpenDaylight, Freescale says.
"In recent years, the world's networks have undergone a dramatic transformation," says Sam Fuller, head of strategy and solutions for Freescale's Digital Networking group, in a statement. "Enterprises, network carriers and their equipment suppliers need a new generation of switching technology for this new era."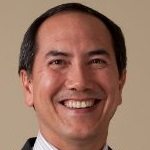 Sam FullerFuller says Freescale's intelligent switching platform helps OEMs and their customers unleash the full value of SDN while saving power and cost by eliminating the need for additional appliances typically required in switching implementations.
Infonetics Research, now part of IHS Technology, projects that the market for global carrier SDN and NFV hardware and software will grow from less than $500 million in 2013 to more than $11 billion in 2018.
The Freescale platform will be available from Advantech as a commercial grade product that can be customized to meet specific customer requirements in various deployment scenarios, Freescale says.
Freescale is set to be acquired by NXP Semiconductors in an $11.8 billion deal announced in March.
Questions or comments on this story? Contact dylan.mcgrath@ihs.com
Related links:
News articles: