The global market for Ethernet switches reached a record level in 2014 on the back of continued investments in network infrastructure due to increased demands, according to new research from IHS Technology.
Ethernet switch sales grew to a record $21.7 billion in 2014, up 5 percent from 2013, IHS says.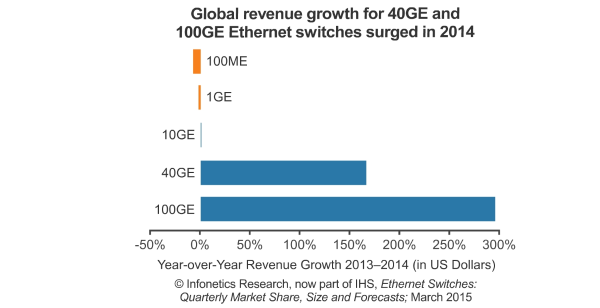 Matthias Machowinski, directing analyst for enterprise networks and video at IHS, says in a statement that 2014 was a solid year for Ethernet switches. The one weakness was 10 Gigabit Ethernet (10GE), where revenue growth stalled as large data center operators migrating to 40GE and mainstream enterprises have yet to widely adopt 10GE, Machowinski says. As a result, 40GE will be the key growth segment for the next one to two years, after which 25GE and 100GE are expected to take over, Machowinski says.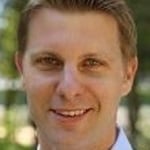 Matthias Machowinski
IHS reported other trends in Ethernet switches, including:
Fourth quarter revenues grew 5 percent sequentially to $5.9 billion.
China drove growth in 2014 with revenues up 17 percent from 2013.
Port shipments of 10GE grew 27 percent in 2014 as a result of data center upgrades, server virtualization and core network buildouts.
40GE port shipments almost tripled in 2014, while revenue doubled.
100GE ports grew more than six-fold in 2014.
White box switches are seeing success with large Web services and content providers such as Google and Amazon.
Cisco continued its recovery, growing Ethernet switch sales 1 percent sequentially in the fourth quarter.
Huawei's 2014 Ethernet switch revenue was up 72 percent in 2014.
Questions or comments on this story? Contact peter.brown@globalspec.com
Related links:
Data Centers, Cloud & IT Infrastructure
News articles: