A strong fourth quarter for enterprise router sales was not enough to lift the global market to growth in 2014. Sales declined 3% for the year, dragged down by poor performance in the first three quarters, according to IHS.
The decline in revenue followed a strong year for enterprise routers in 2013, when revenue grew 6%. Matthias Machowinski, directing analyst for enterprise networks and video at IHS, says that the decline in revenue was the result of a challenging capital expenditure environment at service providers in North America and Europe.
In the fourth quarter of 2014, enterprise router revenue totaled $974 million, a 4% increase sequentially but down 3% from the same quarter a year ago. Revenue growth in the fourth quarter was brought down by average selling prices (ASPs) declining in the branch and mid-range categories, IHS says.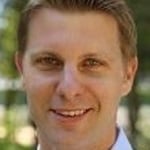 Matthias Machowinski"High-end routers continue to do well, driven by new data center deployments and large enterprise headquarters upgrades, but the mid-range and branch office segments both declined due to a focus on cost reduction and shifting preferences to low-end routers," Machowinski says.
IHS' analysis into the enterprise router market in 2014 also found:
Asia Pacific was the top performing region, with China leading the way and Japan returning to growth.
Cisco was the No. 1 supplier of enterprise routers during the year, with HP in second place and Brocade in third.
ZTE's sales more than tripled during the year, while Huawei ended the year strong with an end-of-year buying spree in China.
Virtual routers could pose a long term threat to enterprise routers as they become more attractive to service providers as a way to reduce CPE costs and deploy new services quickly.
Questions or comments on this story? Contact peter.brown@globalspec.com
Related links:
IHS Data Centers, Cloud & IT Infrastructure
News articles: