Supply chains always hang in the balance. Sometimes they are well-oiled machines that seem to have perfectly timed production and delivery schedules. Many times, they're mavericks needing patient vigilance and constant taming.
What swings the needle in one direction or another often depends on how well companies manage existing and potential risks and deal with the persistent threat of disruption.
Four years ago, back-to-back natural disasters tested the electronics supply chain's risk threshold. A devastating earthquake and tsunami in Japan and severe flooding in Thailand demonstrated how vulnerable and fragile the supply chain is, despite IT investments and improved visibility-monitoring practices. Factories were ruined, some never to come back online. Production was halted for weeks or months as companies scrambled to reroute manufacturing to other lines or secure supply from alternative sources. Supply chain, operations and senior-level executives dusted off business continuity plans and swore they wouldn't get caught off guard again.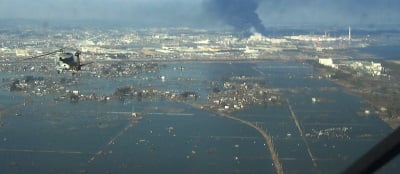 SH-60B helicopter flies over Sendai. Source: U.S. Navy. Licensed under Public Domain via Wikimedia Commons. Time passed and the sting of the upheaval subsided. Things began to look and feel normal again. Still, smaller, less devastating events have provided a glimpse of the supply chain's fragility.
Early in 2015, stalled contract negotiations caused work slowdowns at 29 West Coast ports, and while a tentative labor agreement was reached, the damage lingers. Some reports say workers are still scrambling to clear out the backlog of shipments sitting at the docks. Many companies, including big names like Honda and Nintendo, reportedly took hits as a result and have had to lower production levels, rely on more expensive transportation methods or deal with shortages, delays and vague delivery dates.
Against this backdrop, and with another inevitable disaster looming on the horizon, it's a good time to ask two important questions: How prepared is the supply chain for the next disaster, in whatever form it comes? How well prepared can the supply chain ever really be given its increasing complexity and global interdependence?
There is no consensus on the answers to these questions in the high-tech industry. Risk management, it appears, is still more of an individual company experience than an across-the-board supply chain standard, although awareness around it has certainly picked up.
In the Face of Risk
Generally, the importance of supply chain risk management is more widely acknowledged and discussed than it was a few years ago, which is at least a starting point for addressing the bigger issues that ripple out when disruptions occur.
The Allianz Risk Barometer Top Business Risks 2015 report indicates that business interruption, supply chain risks, natural catastrophes and fires and explosions are the major risks many executives, risk managers and corporate insurance experts are most concerned about. Likewise, legislation stemming from conflict minerals-related source-of-origin tracking and reporting has also amplified the need to monitor supply chain activities and partners beyond the core group of first-tier suppliers companies tend to focus on.
Still, there is much work to be done—and there are mixed opinions about how secure the supply chain will be when the next "big one" hits. What practices should be in place to ensure business and supply continuity?
Two of the biggest challenges haunting the high-tech sector are the changing nature of supply chain relationships and the difficulty in achieving end-to-end visibility.
"It's no longer a supply chain. It's a supply web," said Dale Ford, vice president and chief analyst at IHS Technology. "The relationships are so complex, and it becomes quite difficult to track everything. Complete visibility is extremely difficulty, even if you're focused only on your own supply chain."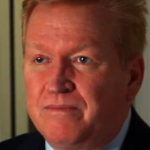 Dale Ford
To compensate for this, many firms—particularly semiconductor companies—had been continuously tracking the global economic picture and aligning their manufacturing operations to those anticipated cycles.
"For a number of cycles, the turning point, whether it's turning up or down (but quite often it's turning down), the semiconductor revenue turning point preceded by a few months the overall economic turning point," said Ford. "You could see that there was a sensitivity to watching economic conditions and preparing for those changes. That started in the late 1990s, and it looks like we're detaching from that in this latest cycle. But for some time, there was alignment and anticipation of those turning points."
Buffering inventory often comes up when talking about managing supply chain risk and guaranteeing supply continuity. That burden is typically being pushed back to the supplier.
"Following the dramatic inventory overbuild and drop in the market in 2011, the overall inventory response was to push inventory responsibility back up the supply chain to the supplier," Ford said. "I don't think that the pendulum has swung back in spite of the disasters we have had.
"Companies have to decide the appropriate level of inventory they should carry,'' Ford added. "During the last supply chain disruptions, people were reluctant to take on or deal with too much inventory."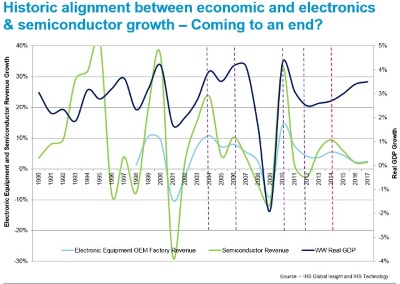 IHS believes companies need to decide what level of inventory they should carry, particularly in times of disaster or downturn.
While suppliers may have shouldered much of the responsibility when it comes to keeping inventory on the shelf, it doesn't mean that the high-tech supply chain is out of harm's way when something noteworthy happens.
In fact, the opposite may be true. The supply chain may be more vulnerable as collective memories of past disasters fade and due diligence becomes lax.
"The further we get away from these types of situations, the less prepared companies become. It's like looking at something in your rearview mirror; the smaller it gets, the more you tend to forget about it as you keep moving forward," said Lindsley Ruth, a former executive vice president at Future Electronics who is set to take over as CEO of Electrocomponents plc April 1.
"I think the industry is not prepared at all," Ruth said. "I think we are in this situation, especially in Asia, where people have become comfortable with the market and the further we get away from 2011 and the supply and demand imbalance of 2010, people tend to forget about these things and stop planning for them. I think we're in that phase."
From his distributor vantage point, Ruth thinks that customers may be less prepared today than four or five years ago, while suppliers and component manufacturers may be better prepared.
"From a customer perspective, buyers get used to shorter lead times. Price tends to become more important, and they adopt a price-first mentality. The further we get away from these [disasters], there's less concern because they haven't experienced any problems recently," Ruth said. "But suppliers, especially suppliers that had factories in Thailand or Japan, tend to be much better prepared because they tend to have more than one factory qualified for production. They have redundancy built into their manufacturing strategy."
Risk Management in Practice
Hard disk drive maker Western Digital (WD) knows firsthand how vital it is to stay prepared. With sites in close proximity to both the Thailand and Japan disasters, the company experienced a temporary loss of factories and damaged or destroyed capital equipment and fixed assets back in 2011, said Joe Viglione, senior vice president of HDD operations.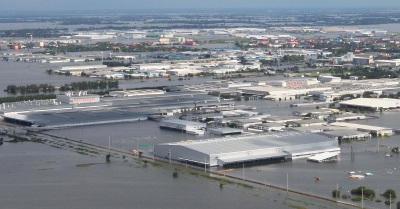 Flooding of Rojana Industrial Park, Ayutthaya, Thailand, October 2011. U.S. Marine Corps photo by Cpl. Robert J. Maurer. Licensed under Public Domain via Wikimedia Commons.
Working with supply partners to maintain just-in-time inventory hubs and maintaining internal work-in-process levels helped WD get back on its feet in the aftermath of 2011, said Rubik Babakanian, WD's senior vice president and chief procurement officer.
Sourcing from alternate sites was a key. "Most supply partners had dual sites or we had multiple component sources in unaffected areas," Babakanian said. "Those alternate sites or suppliers ramped volumes to relieve constraints. This was critical to our resumption of production and effective at the time."
In addition making physical changes to its facility in Bang Pa-In, Thailand (such as improving the building's dyke protection and relocating critical equipment away from the ground floor), and diversifying risks across multiple sites, WD invested in risk management tools from Resilinc. The tools now allow the company to identify geo-political and natural-disaster risks, proactively monitor and assess potential disruptions and better collaborate with supply chain partners, according to Babakanian.
Future Electronics also saw some of its best practices from 2011 carry over to today.
"One of the first things we did then was create a daily report and website for our customers that referenced every supplier that was impacted and what the status of that supplier was," said Ruth, adding that customers could monitor a color-coded map and pinpoint affected sites and products. "We also froze our inventory to prevent double and triple ordering, and we went into a manual allocation period."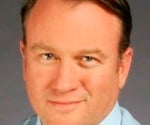 Lindsley RuthRuth said Future still has those capabilities in place and can "flip the switch" at a moment's notice. "We have built risk management into every department," Ruth said.
Building off that groundwork, companies are keeping a close eye on other events that could cause disruption and getting processes in place to lessen the potential impact.
WD, for instance, is increasing its focus on business continuity planning, education and training, said Viglione, noting that WD was the first hard disk drive company to receive the ISO 22301 BCMS (Business Continuity Management System) certification. The company is also looking at how to mitigate overall risk, minimize recovery time through the BCM process, improve monitoring of geo-political instability and examine ways to re-align resources when a disaster strikes, he said.
Questions or comments on this story? Contact jennifer.baljko@globalspec.com
Related links:
IHS Semiconductor Manufacturing
News articles: