OEMs and electronics manufacturing services (EMS) providers have always relied on distributors for components and value-added services, but now they are also depending on distributors to help identify, manage and mitigate supply chain risks.
By most accounts, there is now more risk in the electronics supply chain than in the past because of outsourcing, the globalization of the supply chain and the need for electronics companies to operate as lean as possible. While lean may reduce cost, it also increases risk, as companies carry much less inventory and employ fewer people to deal with risk and other issues.
Distributors have responded and while managing risk may be a challenge, it is also an opportunity for them to increase business and forge deeper alliances with existing OEM and EMS provider customers and develop relationships with new ones.
Distributors are helping OEMs and EMS providers deal with risks ranging from counterfeit parts that may shut down a production line to natural disasters that knock out electronic component production in a certain region. Other risks include use of conflict minerals in components, non-compliance with environmental and social responsibility laws and regulations, faster time-to-market issues and shrinking product lifecycles, among others.
Some risks are changeable, such as stretching lead times caused by increased demand and a lack of investment in capacity by component suppliers. Others are more permanent, such as component obsolescence.
Distributors spend a lot of time identifying risks and helping customers mitigate them. For instance, Phoenix-based Avnet Electronics Marketing Americas has a risk management team comprised of people in different departments. The team meets regularly to discuss potential risks or to manage existing risk issues, said Ed Smith, president of Avnet Electronics Marketing Americas, .
If a disaster disrupts production of shipment of parts, the team meets daily or several times a day to assess and monitor the supply chain risk involved.
"There are two types of risk," said Smith. "There is intentional risk when somebody intentionally introduces risk into the supply chain. Counterfeit parts are an example. Then there's unintentional risk, which are things like natural disasters," he said.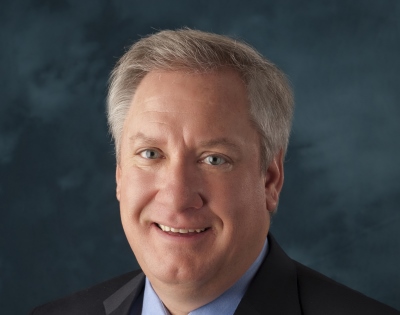 Ed Smith, president of Avnet Electronics Marketing Americas.
Smith said Avnet has created a process to manage unintentional risk events, such as the 2011 earthquake and tsunami that devastated Japan and shut down production of key components and materials.
"When the tsunami hit Japan, many customers, part brokers and others called and said, 'I'll take everything you have in stock for this particular part,'" said Smith. But Avnet stopped shipping parts and assessed the risk and longer-term impact to the supply chain.
The idea of shutting down shipments was to make sure "no broker or anyone else came in and bought up all the parts affected," said Smith. When a disaster shuts down production of components, a buying frenzy often occurs. OEMs and EMS providers want to make sure they have enough parts to keep their production lines running, so they buy as many parts as they can from multiple sources, including distributors. Component brokers will also buy as many of the affected parts as they can and then resell them at higher prices.
Prioritizing customers
After the tsunami hit Japan, Avnet assessed its customer base and gave priority to its long-term customers who provide them regular forecasts. Customers who were trying to make "opportunistic" purchases, such as brokers, went to the bottom of the list, said Smith. Such customers "are not our first priority," he said. "Our first priority is taking care of our supply chain customers."
Besides the human cost, natural disasters are often devastating to the electronics supply chain. Fortunately, such events have a relatively short-lived impact on the supply chain. However, there are other less dramatic, ongoing and recurrent risks to the supply chain that distributors help mitigate. For instance, stretching lead times pose a risk for many customers.
"Lead times right now are not in people's minds because lead times are short," said Smith. "However, when we see a big jump in lead times, we arbitrage the risk by buying more inventory."
He noted in 2009 when lead times for many components stretched, Avnet placed about $1 billion worth of products on order overnight to help guarantee continuity of supply for its customers.
Stretching lead times are a temporary but recurrent risk.
"Risks are not static, they are dynamic; so they come and go," said Lindsley Ruth, executive vice president of Future Electronics, based in Montréal. "Risk often is about continuity and assurance of supply," which depends on the amount of capacity suppliers have in place, their capacity utilization rates and their willingness to add new capacity.
That willingness is dependent on how strongly a supplier "thinks demand is and how stable it will be moving forward," said Ruth. "They ask themselves, is demand a one-time blip or are there double and triple orders? They don't want to bring on capacity and then mothball it a year from now," he said.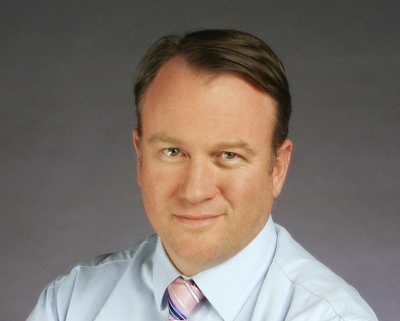 Lindsley Ruth, executive vice president of Future Electronics.
Distributors often can provide insight into the capacity plans of suppliers. Such visibility can help reduce risk. Future talks with its suppliers to find out "what they are doing with capacity and to understand the demand picture," said Ruth.
Sometimes risk is "supplier initiated," although not on purpose. "Supplier-initiated risk could be just the move from one foundry to another and improper planning that creates a disruption," he said.
The proliferation of counterfeit parts in the supply chain is an ongoing risk and is often the result of a "lack of discipline in a customer's process," said Ruth. When an OEM or EMS provider gets stuck with counterfeit parts, it means the customer "did not have the right sourcing strategy or they did not have the right counterfeit detection or inspection process with independent distributors," said Ruth.
He said Future can assist customers with that risk by helping them "instill discipline" in their purchasing process. Ruth said reducing counterfeit risk is all about traceability. Buyers need to have a process in place that allows them to trace the part to the original source.
The best way to have that traceability and to reduce counterfeit risk is for buyers to purchase parts directly from manufacturers or from authorized distributors, according to the Electronic Components Industry Association.
While purchasing from authorized distributors reduces counterfeit risk, it also helps guarantee continuity of supply for OEMs and EMS providers, which reduces the risk that a manufacturer's production line will shut down.
""Our greatest risk mitigation strategy is our commitment to carry the largest and broadest IP&E inventory in the industry," said Brandon Blech, supply chain solutions manager for distributor TTI, based in Fort Worth, Texas. ""We typically carry around three to four months of supply in an available to sell status on approximately 80 parts of the parts our customers use."
Inventory is an important risk management tool for Digi-Key and its customers, according to Chris Beeson, executive vice president of sales and supplier development for the Thief River Falls, Minn.-based distributor. He said Digi-Key has increased its number of stock-keeping units (SKUs) from about 300,000 a number of years ago to 900,000 today.
The key risks that most customers are concerned about are stretching lead times and continuity of supply, and distributor inventory helps mitigate those risks, he added.
Inventory also helps reduce risk for customers that build products with short product lifecycles and fast time-to-market target dates, such as smart phones. "The time-to-market element is so critical," Beeson said. Manufacturers need to be guaranteed continuity of supply if they are to hit the target release dates.
"If a company misses a product-release date by two months, it may miss the holiday selling season," he said.
Using distributors can also help reduce financial risk for customers. "If your business model is based on return on working capital and you can't afford to hold inventory, you can rely on the distributor," said Beeson.
"TTI offers a suite of supply chain capabilities, analytical tools and consulting services that enable our customers to proactively identify and mitigate potential vulnerabilities in their supply chain," said Blech
For instance, TTI's forecast management tool looks into the supply chain and identifies potential delivery issues weeks out, he said. One tool measures if customers are consuming parts at a faster rate than their forecast, perhaps because the customer is ramping up a new product or has higher-than-expected demand for other products it manufactures.
"If that happens, we can take the appropriate action to position inventory to support increased demand," said Blech.
Distributors will have to position inventory for OEM and EMS providers for years to come because risk will always be an issue for the industry, although concern about risk issues waxes and wanes. Ruth of Future notes that after a natural disaster that disrupts component production or delivery, interest in supply chain risk management runs high.
"But customers seem less concerned about risk the further down the road we get from a supply chain disruption and may think they won't see a supply imbalance again," he said. "But history repeats itself and it will happen again."
Related stories: