When James Park and his team were laying out the design for the first FitBit, they opted to design the low-power wireless interface from the integrated circuit (IC) themselves. Three months later, they were desperately looking for outside help.
In the interim, they learned a lot about the nuances and vagaries of wireless communication; from antenna design and placement to radio frequency (RF) and mixed-signal layout and design within tight form factors to software stack and protocol development, and, of course, regulatory certification. Most of all, they learned enough to know that wireless is sometimes best left to the experts.
FitBit's differentiator was—and still is—the software and ecosystem it built around the device. This is a lesson many are currently applying as RF expertise becomes increasingly scarce, both absolutely as well as relative to the exponentially increasing number of wireless devices and gadgets being developed.
Combine this trend with maturing standards that are leading to lower-cost off-the-shelf hardware and software modules—as well as availability of vendors and design houses where technical support is a value proposition—and it becomes clearer that system and gadget designers can now focus on their true technology and market differentiators, instead of on the interface.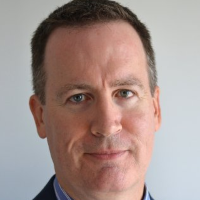 Lee RatliffThis trend toward a more modular approach to low-power wireless interfaces is borne out by the numbers. According to Lee Ratliff, principal analyst for connectivity and the Internet of Things (IoT) at IHS, modules make up about 32% of the overall low-power wireless market, and growing. "Their use would be higher, but there are a few very high volume applications that typically don't use modules, such as automotive tire-pressure monitors," Ratliff said.
By 2018, Ratliff expects ICs for modules to make up 39% of the overall market for low-power wireless chips. The remaining 61% will be made up of chip-on-board IC shipments.
Bluetooth Smart
For Bluetooth Smart, which has seen enormous growth since the launch of Bluetooth 4.0, module use is very high at 61%. However, according to Ratliff, this is forecast to decline as these applications grow to very high volume. "Bluetooth Smart is a young technology and often modules are used more extensively in the early days," he said.
By 2018, Bluetooth Smart modules will consume 51% of the overall 1.18 billion Bluetooth Smart IC market—a decline of 10%—versus chip-on board shipments.
It is important to note that the 7% increase and the 10% decrease in low-power wireless and Bluetooth Smart ICs shipped—as a percentage of overall shipments—pales in comparison to the absolute numbers. The number of ICs going into low-power wireless modules in 2018 will be double that of 2014, and the number of Bluetooth Smart ICs going into modules in 2018 will be more than six times that of 2014, according to the IHS forecast.
These numbers provide solid support for Silicon Labs' early February acquisition of Bluegiga. Although strong in ZigBee, sub-GHz radios and wireless microcontrollers, Silicon Labs did not have a Wi-Fi, Bluetooth or module play, instead referring module customers to partners. "We no longer have to do that," said James Stansberry, senior vice president for IoT at Silicon Labs.
The acquisition of Bluegiga's technology and 1,500 customers for Wi-Fi and Bluetooth modules—combined with Bluegiga's high-quality modules, integrated software and global field-applications support—puts Silicon Labs squarely in the center of the low-power wireless market.
Across the board, all parties agree that not only is the hardware layout and certification process difficult, but the actual software and firmware are just as difficult, if not more so. According to Steve Caldwell, vice president of Microchip Technology's wireless products division, Microchip's sales team is busily educating customers on issues such as certification and antenna placement. "But firmware, that's the hard part," Caldwell said. "Firmware and protocols."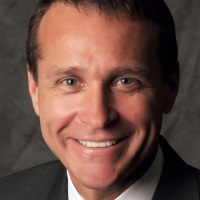 James Stansberry
The criticality of software is a good enough reason in and of itself to have both an IC and a module offering for customers, Caldwell said. Designers may get off the ground with a module-based design, but over time, as volumes ramp, they will likely move to an IC and want to keep the firmware, software and development tools intact, he added.
Microchip—along with others such as Texas Instruments (TI) and Freescale—has prided themselves over the years on offering the complete chain, from ICs to modules, software and tools. But they may be facing off with an increasingly proactive Silicon Labs.
At the recent Embedded World conference in Europe, Silicon Labs made waves with the announcement of the Blue Gecko, a system on chip (SoC) that combines its next-generation EFM32 Gecko low-power microcontroller with Bluetooth 4.2, a compatible, multi-protocol, multi-band-capable transceiver.
Although Bluetooth 4.2 was only released in December 2014, Silicon Labs had been working on the SoC since its acquisition of Energy Micro in July 2013. It will be available as a module in second quarter of this year, and as an IC by the third quarter.
Although the company has announced a single-mode-only Bluetooth version, a spokesperson at Silicon Labs told Electronics360 that it would, in effect, be a multi-protocol, multi-band transceiver that will support Bluetooth Smart or ZigBee. (Multiple band, in this case, is defined as 2.45 GHz and <1 GHz, the ISM-band sweet spot for low-power, ubiquitous, IoT connectivity.)
The new high-performance, low-power SoC makes it very likely that Silicon Labs will be extricating TI, Microchip and STMicroelectronics from Bluegiga's Wi-Fi and Bluetooth modules in the very near future. "This is bad news for TI," said Ratliff. "Bluegiga uses TI chips today, but I'd bet they won't in six months. (Silicon Labs is) trying to put together a very attractive product solution for the mass market, which is the IoT."
A Silicon Labs spokesperson said a replacement of the TI chip would be unlikely until 2016 to preserve customer investment in technology and tools. "We will move at a pace that will not be disruptive to our customers," he said.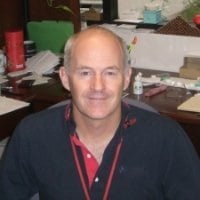 Steve Caldwell
When it does happen, it will be a big hit to those affected, and a boon to Silicon Labs' own multipoint control unit (MCU) and transceiver technology. Silicon Labs paid $61 million in cash for Bluegiga and expects the acquisition to add $25 million to $28 million to Silicon Lab's sales for this year.
Basics of Modules Versus ICs
Although the percentage of ICs for modules versus on-board chips may vary year-to-year, the basic factors driving the decision to opt for one or the other are a constant. Mark Tyndall, vice president of business development and corporate marketing at Dialog Semiconductor, summed it up nicely:
Module:
When volume is low (thus saving on cost of hardware design);
When very small size is important;
To avoid qualification efforts (most modules already have U.S. Federal Communications Commission qualification);
When customer has limited manufacturing capability.
Chip:
When lowest bill-of-materials cost is a key requirement;
When customer specific hardware is required;
When customer has full manufacturing capability.
So how did FitBit untangle itself from the wireless dilemma? After three months of effort, the team gave up and started buying chips from Nordic Semiconductor. FitBit never looked back, mostly because of Nordic's tech support.
Questions or comments on this story? Contact peter.brown@globalspec.com
Related links:
News articles: