Electrocomponents plc has appointed distribution industry veteran Lindsley Ruth CEO effective April 1st.
Ruth is currently executive vice president at Future Electronics, the fourth largest electronics distributor in the world with global sales of more than $5 billion.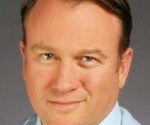 Lindsley RuthRuth has worked for Future since 2002 and helped the Montreal-based distributor expand its global sales. Prior to Future, Ruth held senior positions at distributor TTI and electronics manufacturing services (EMS) provider Solectron.
Electrocomponents plc is based in Oxford, England. It owns RS Components and Allied Electronics.
Ruth replaces Ian Mason, who will step down as group CEO on March 31.
Peter Johnson, Electrocomponent plc chairman, said Ruth has "highly relevant international experience and an excellent track record in a successful global distribution business."
In other distribution news, America II Electronics has signed a global franchise distribution agreement with Cliff Electronic Components and will carry the manufacturer's complete line of connectors, switches, fans and blowers, power modules and other components. Cliff Electronic Components products are widely used in the audio, engineering, instrumentation, medical, lighting and vending industries.
Related links:
IHS Semiconductors & Components
News articles: