Chip vendor Silicon Labs and distributor Digi-Key announced a design competition for developers creating smart, connected devices for the Internet of Things (IoT).
The design contest, dubbed Your IoT Connected World, is open to inventors of all experience levels, from professional embedded developers and seasoned makers to amateur electronics enthusiasts, the companies said. It runs through July 17, with the three winners to be announced on August 3, the companies said. Winners will be entitled to select up to $10,000 worth of Silicon Labs products to bring their IoT ideas to market.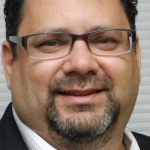 David Sandys"Winning IoT designs may include innovations like connected home devices, smart appliances, lighting control systems, wearable technology, security systems, wireless sensor networks and much more," said David Sandys, director of technical marketing for Digi-Key, in a statement.
More information about the contest is available on the contest website, www.YourIoTContest.com. Each contestant must submit photos or a brief video overview of their IoT product design.
Related links:
IHS IoT Connectivity Intelligence Service
News articles: