The industry has been predicting the death of the PC for so long, many take it as a given. But, despite shipments that have continually disappointed over the past several quarters as consumers increasingly opt for tablets and other forms of less-expensive mobile computing, overall PC sales in are expected to rise 14.7 percent in the fourth quarter compared with the third quarter and 3 percent compared with the fourth quarter of 2012.
It's the first time in several quarters that overall PC shipments are projected to improve on a sequential or year-over-year basis, according to Craig Stice, senior principal analyst for compute platforms at IHS.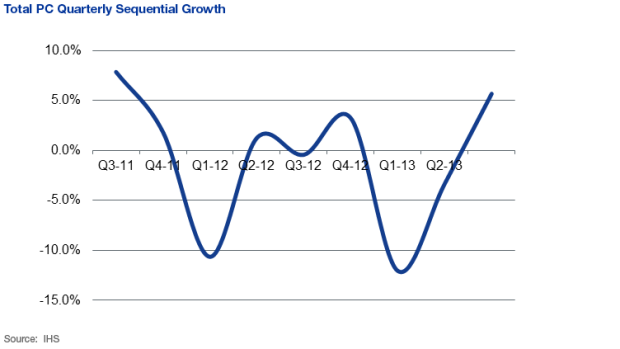 The optimistic forecast follows
a recent IHS report
showing preliminary numbers of mobile PC shipments (notebooks) increasing to 47.9 million units in the third quarter from 45.2 million units in the second quarter, a 6 percent increase. That's the first sequential quarter of growth for notebooks since the fourth quarter of 2012 and the largest sequential growth for mobile PCs since the third quarter of 2011. Actual sales figures won't be available for several months.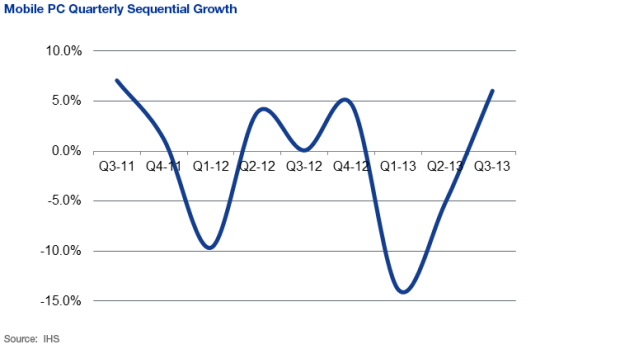 Because notebooks represent 60 percent of the total PC market, Stice sees the improvement in their sales as a good indicator of where the PC market as a whole is headed.
"It will be interesting to see whether the PC makers agree with that forecast," he said.
But neither HP nor Dell—the #1 and #3 PC makers, respectively—would provide a spokesperson to comment on IHS' numbers or on the strength or weakness of the market.
"I'm not surprised," said an industry observer. "If they disagreed and said the market is going to be soft, it could impact their stock."
If PC sales show a stronger fourth quarter, Stice believes it will be fueled by two factors—mainly price but also technology.
"It's fairly well known that the media tablets, like the iPad, whose sales began to skyrocket in 2011, have been a big influence on the downsizing of the PC market," Stice said. "The vast majority of what people use a computing device for is social media, checking e-mails, streaming, and browsing Web sites. And media tablets are able to give them all of that for very aggressive price points—lower than $200 in some cases. At the same time, PC makers have been vigorously working to counter the media tablets with new ultra-thin 'PC tablets'—convertibles, detachables, and 2-in-1s. I think you're going to see lots of new entries at the sub-$400 level that will be able to compete much better with media tablets."

For example, ASUS' just-released Transformer Book T-100 tablet-PC hybrid with a detachable screen can be used as a full PC with keyboard or the screen can be removed and carried as a tablet. It's initially priced at $349 (32 GB) and $399 (64 GB).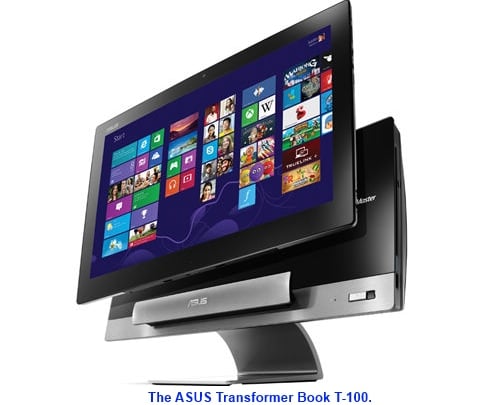 The T-100 utilizes Intel's next-generation quad-core Atom Bay Trail TZ3740 processor, a technology expected to enable some new, very aggressive price points into the PC market.
"What Atom brings to the table is a full PC experience running a full Windows operating system, so the user can utilize all the Office Suite software they are used to—like PowerPoint, Excel and Word—only at a lower price point," Stice said.
At the same time, the price tags of "true Ultrabooks"—whose high-end specs are carefully controlled by Intel—should drop in the fourth quarter as well. Typically in the $700-$800 range, Stice sees them tumbling to $600 or lower, depending on the SKU and what's inside the case.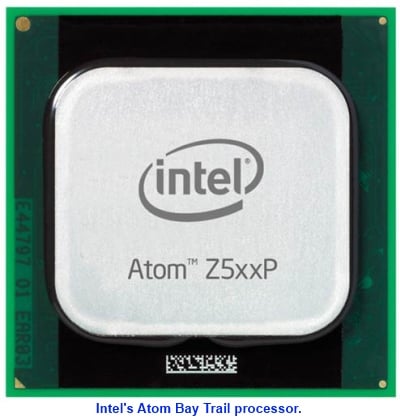 Other technologies expected to fuel the PC market are Intel's Haswell processor, anticipated to provide new, price-aggressive, ultra-thin, ultra-light systems in the high-end, commercial mobile market, particularly for business travelers. AMD's new processor lineup, too, is seen as technology that can be attractive not only to consumers, but to the commercial mobile sector that has been holding off on system refreshes due to the economy.
Indeed, with new processors like the low-power Haswell come new levels of battery life expected to be of the "all-day" variety compared to just the few hours that notebooks typically offer. In the world of mobility, battery life has become a key factor.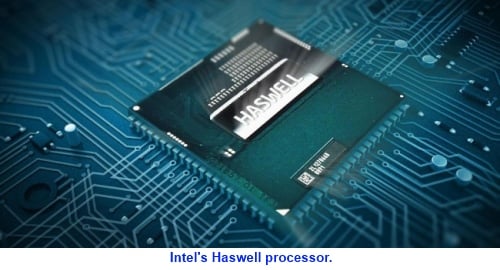 On the software side, with Microsoft's Windows XP operating system (which is still heavily used in the commercial space) scheduled to expire in April 2014, businesses are set to go through a refresh cycle, upgrading to either Windows 7 or 8. The new Windows 8.1 is expected to ease the frustrations of consumers who found that the initial Windows 8 had too long a learning curve. Microsoft listened to complaints and is bringing back some of the features of the kind of standard desktop OS people liked and were used to. That shift to a slightly more user-friendly operating system is expected to attract customers.

Stice expects the next two months to be one of the more important holiday seasons for the PC industry. If he is wrong about how attractive prices and new technology will catch the eye of the consumer, then PC makers will continue to be challenged but won't throw in the towel, he says.
"PCs aren't going away," Stice said. "The commercial market still values a full-powered PC for the work of content creation, for file management, for things you can't do or don't want to do on a media tablet because of its small screen and less-efficient keyboard."
Indeed, four- or five-year-old desktops at home or at work may be getting slow, may be less efficient, and owners will want to refresh with new hardware and software.
Longer-term, Stice sees the strength in the second half of this year bleeding into 2014 as well, with annual growth that will be fairly subdued compared to what it once was a few years ago.
"I don't think PCs are ever going to go back to the volumes they were when they were at their peak in 2011, when they enjoyed annual double-digit growth," Stice said. "They are down considerably from that, mainly due to the media tablet. I suspect PC sales will never reach that peak again."
Related stories: