Nullspace, Inc., a developer of simulation software for electromagnetic (EM) applications, has unveiled its Academic Partnership Program. This initiative is designed to empower and accelerate cutting-edge research in the field of EM technology.
Nullspace EM simulation software provides power and speed, enabling design and optimization of antennas, radars and other radio frequency (RF) devices faster and with more flexibility than other EM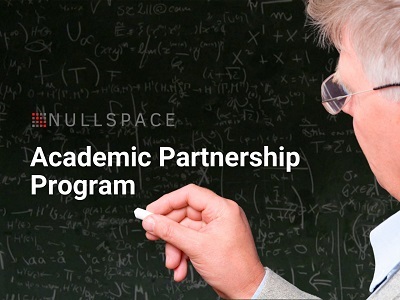 Source: Nullspace, Inc. simulation tools.
Nullspace's Academic Partnership Program offers researchers access to Nullspace EM, Nullspace ES, and Nullspace Prep software tools, helping to advance the understanding of EM, enabling successful publications and research projects, and empowering researchers to push the boundaries of what is possible in EM design and analysis.
Key benefits of Nullspace's Academic Partnership Program:
● Free academic licenses: The standard fee for academic licenses is waived for qualified academic institutions that apply and are selected into the Nullspace Academic Partnership Program.
● Research collaboration: This program provides opportunities for collaborative research projects with the Nullspace team, leveraging EM software to address real-world challenges.
● Shape the future of EM simulation: As part of this program, academic researchers can provide valuable feedback, helping to shape the development and future of EM simulation software.
"The Nullspace solvers have been rigorously tested on real-world applications for 12+ years, and we're now making them accessible to academia. Our Academic Partnership Program gives access to critical simulation tools for students, researchers, and professors studying electromagnetics," said Dr. Masha Petrova, CEO of Nullspace, Inc. "This program reflects our commitment to providing the academic research community with the tools and support they need to advance next-generation RF technologies."
The company currently offers three software solutions commercially: Nullspace EM — EM simulation software designed for solving electrically large problems for defense, aerospace, automotive and communications applications; Nullspace Prep — CAD and meshing pre-processor that integrates with Nullspace EM; and Nullspace ES — the world's only commercial electrostatic solver for extremely large-scale design and analysis in quantum computing.