Mobile Devices
TechInsights Teardown: Motorola Edge 2022 mmWave smartphone
17 March 2023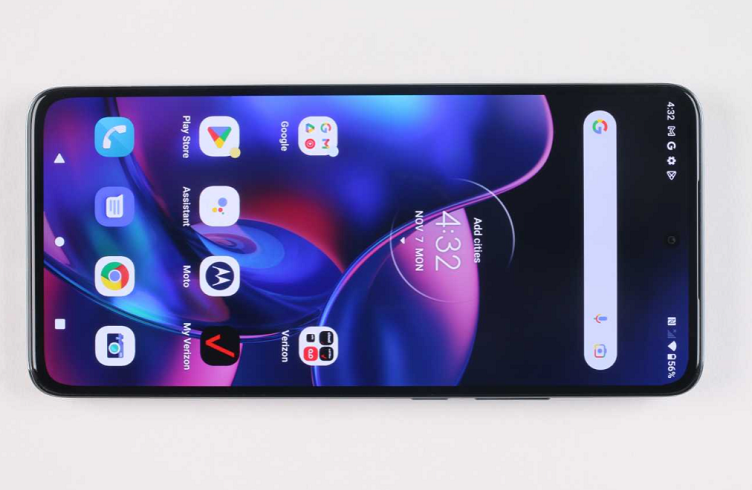 5G smartphones have come a long way in the past few years and companies are working to develop the next generation of these devices that contains millimeter wave (mmWave) technology that will allow for faster speeds, lower latency and higher bandwidths.
5G mmWave is considered "true 5G" because the technology will meet the speeds versus 4G. However, 5G mmWave is problematic due to its inability to travel between obstacles such as trees, buildings or walls, disconnecting the service from the user. While sub-6 GHz technology can flow through obstacles easier, it does not have the ability to generate the speeds promised by 5G.
While telecoms are working on this issue by installing small cells and repeaters in 5G networks and mmWave is still in its infancy, it isn't stopping these same companies from rolling out new smartphones that support mmWave where the equipment is up and running.
Motorola introduced its Edge 2022 mmWave smartphone last year designed with MediaTek's Dimensity 1050 chipset and mobile SDRAM from Micron Technology.
The following is a partial deep dive into the Motorola Edge smartphone conducted by TechInsights.
Summary
Multi-touch capacitive touchscreen
Octa-core 2.2. GHz Mediatek Dimensity 1050
8 GB mobile LPDDR4X SDRAM
Price: $599.00
Availability: Worldwide
Release date: September 2022
Target market: Communications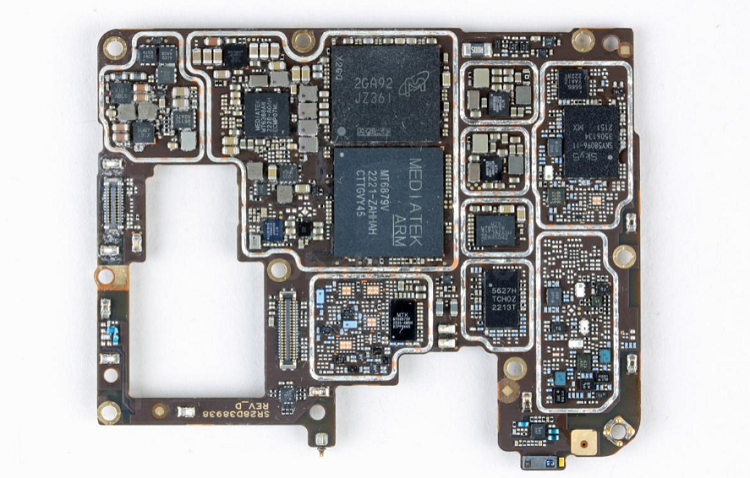 The main board of the Motorola Edge smartphone includes the Dimensity chipset from MediaTek and Micron Technology SDRAM. Source: TechInsights
Main board
The main board of the Motorola Edge 2022 mmWave handset includes the main processor from Mediatek the octo-core Dimensity 1050 as well as the Micron Technology 256 GB 3D TLC NAND flash memory. Other major components include:
OmniVision's camera power management IC
MediaTek's power management IC and power trackers
SGmicro's 7 amp synchronous boost controller
Skyworks' front-end module
Lansus Technologies' multimode, multiband power amplifier module
Maxscend's antenna switch and RF switch
Semtech's capacitive proximity controller
Sensortek's amblient light LED
(Learn more about power management ICs on Globalspec.com)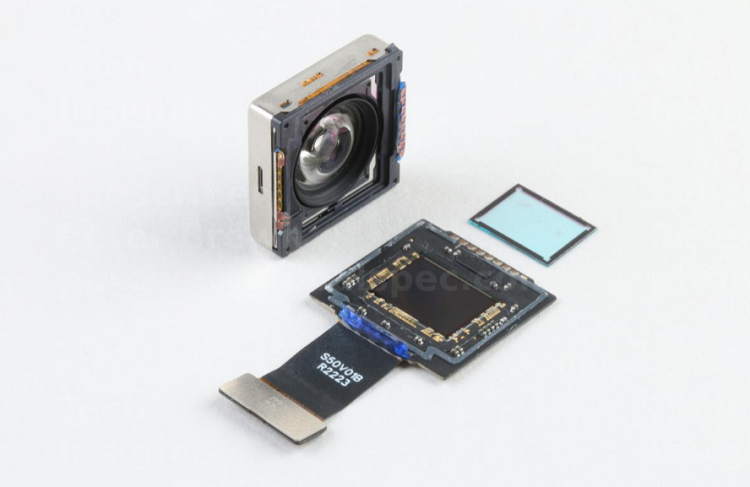 The 50-megapixel camera of the Motorola Edge smartphone includes an image sensor from Omnivision and other components. Source: TechInsights
Wide-angle rear camera
The 50 megapixel rear camera of the Motorola Edge 2022 mmWave smartphone contains numerous electronic components used for taking clear photos such as OmniVision's 50 MP BSI CMOS image sensor, Dongwoon Anatech's OIS/AF controller and driver, Giantec Semiconductor's serial EEPROM memory and AKM's Autofocus VCM driver.
(Learn more about image sensors on Globalspec.com)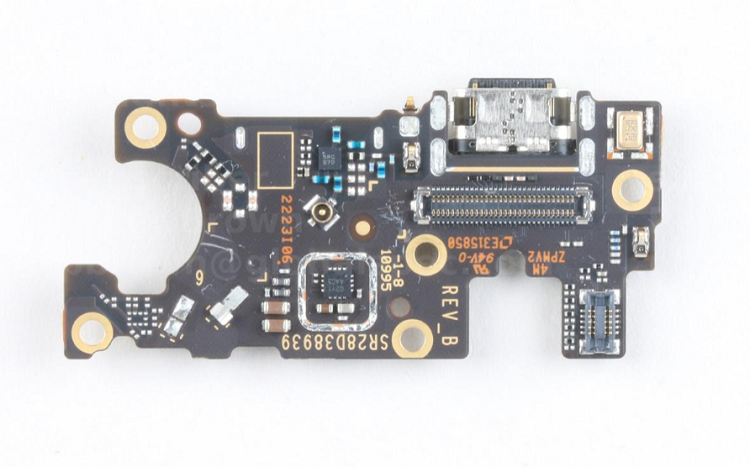 The USB board of the Motorola Edge 2022 mmWave smartphone includes MEMS and other components for communications. Source: TechInsights
USB board
The USB board of the Motorola Edge 2022 smartphone includes:
MEMS microphone from AAC Technologies
RF antenna tuner from Qorvo
Haptic driver from AWINIC
(Learn more about MEMS on Globalspec.com)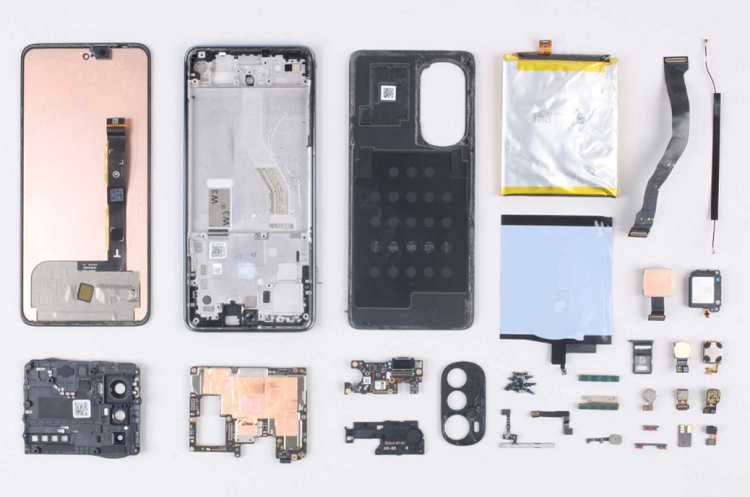 The main components found inside the Motorola Edge 2022 mmWave smartphone. Source: TechInsights
Manufacturing cost breakdown
$164.63 — Integrated circuits
$68.47 — Camera subsystems
$44.11 — Display/touchscreen subsystem
$41.97 — Other subsystems
$25.64 — Modules, discretes and connectors
$11.73 — Non-electronic parts
$9.13 — Component insertion
$8.24 — Substrates
$6.53 — Battery subsystem
$5.85 — Final assembly and test
$2.05 — Card test

Find Free Electronics Datasheets