Audio and Video
TechInsights Teardown: JBL Quantum wireless earbuds
20 January 2023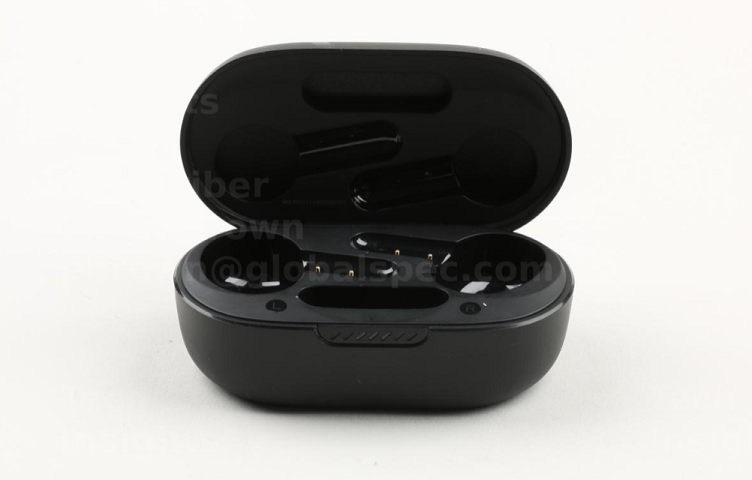 The headset market has been wildly popular for many decades and with the advent of advanced wireless headsets, it has only heated up even more with all the leaders coming out with versions of wireless buds.
JBL released its Quantum wireless earbuds in early 2022 with an included USB-C dongle that fits into the charging case. The earbuds are compatible with all Bluetooth enabled devices such as smartphones and tablets.
The wireless earbuds contain four different boards for each component of the earbuds. The following is a partial deep dive into the Quantum wireless earbuds from TechInsights.
Summary
Bluetooth 5.2 ICs
Touch gestures
Proximity sensors
Price: $150.00
Availability: Worldwide
Target market: Consumer
Release date: April 2022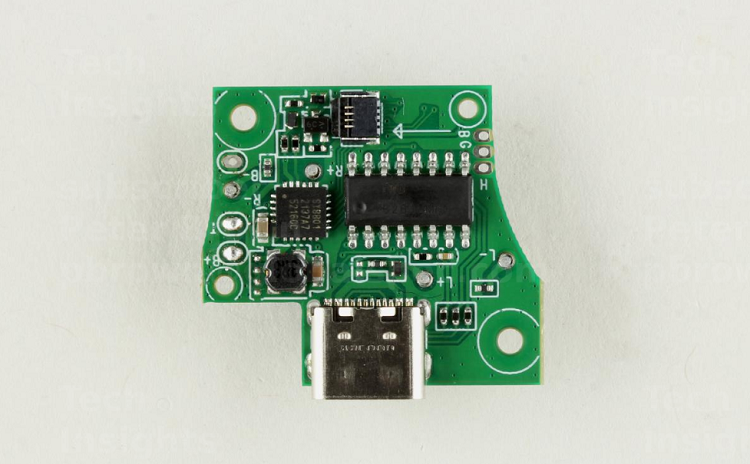 The main board of the charging case include Bluetooth components and other audio ICs. Source: TechInsights
Charging case main board
The main board of the JBL Quantum earbuds includes a Bluetooth headset charging IC from Silergy and a microcontroller from Fremont Micro Devices. Other electronic components include On Semiconductor's 250 mA LDO regulator and Analog Devices' voltage detector.
(Learn more about Bluetooth chips on Globalspec.com)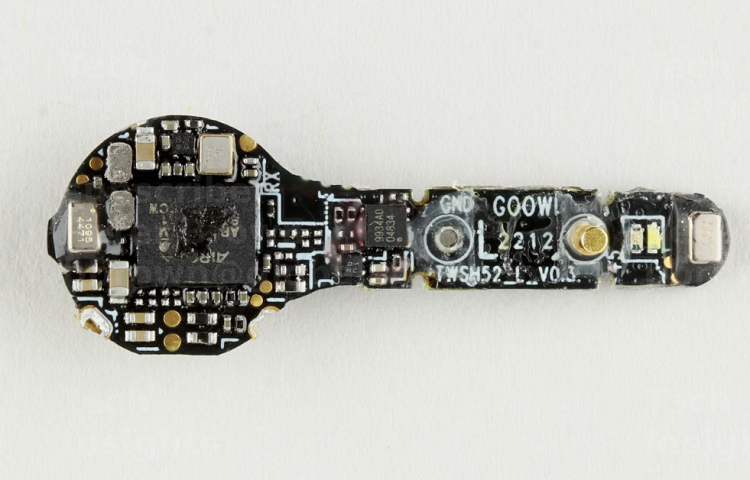 The left earbud board contains MEMS devices as well as audio electronic components for the Quantum earbuds. Source: TechInsights
Left earbud board
The electronic components found on the left earbud board of the Quantum headset includes:
Torex Semiconductor's 300 mA LDO regulator
Nisshinbo Micro Devices' LDO regulator
A Bluetooth 5.3 audio system-on-chip from Airoha Technology
MEMS microphone
(Learn more about audio ICs on Globalspec.com)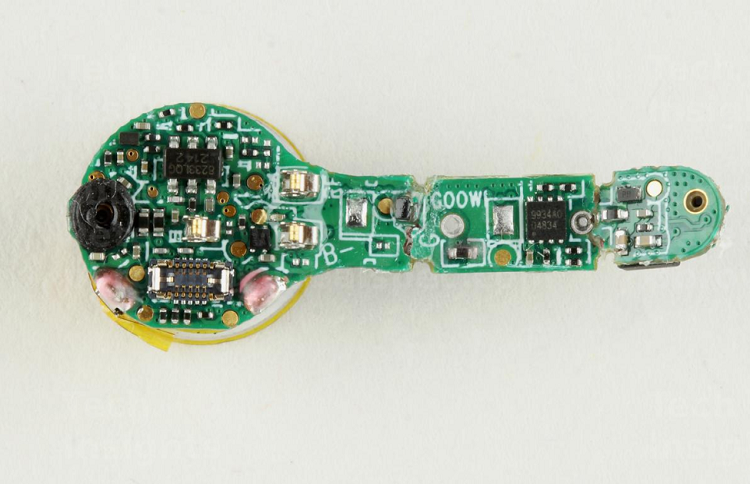 The right earbud board contains the exact same electronics components as the left side. Source: TechInsights
Right earbud board
The electronic components found in the right earbud board are the exact same as the left earbud board with the LDO regulators, MEMS devices and Bluetooth ICs as the other board.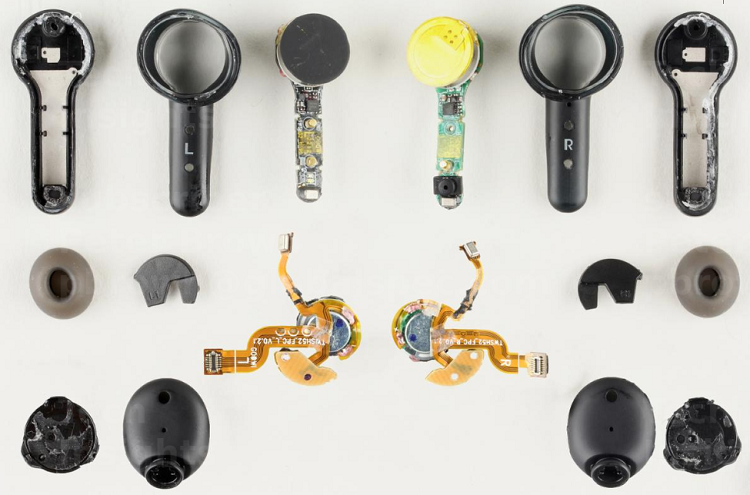 The major components of the JBL Quantum wireless earbuds. Source: TechInsights
Manufacturing cost breakdown
$7.34 — Integrated circuits
$6.43 — USB transmitter subsystem
$5.14 — Modules, discretes and connectors
$2.98 — Non-electronic parts
$1.93 — Component insertion
$1.85 — Final assembly and test
$1.05 — Substrates
$0.92 — Battery subsystem
$0.55 – Card test

Find Free Electronics Datasheets