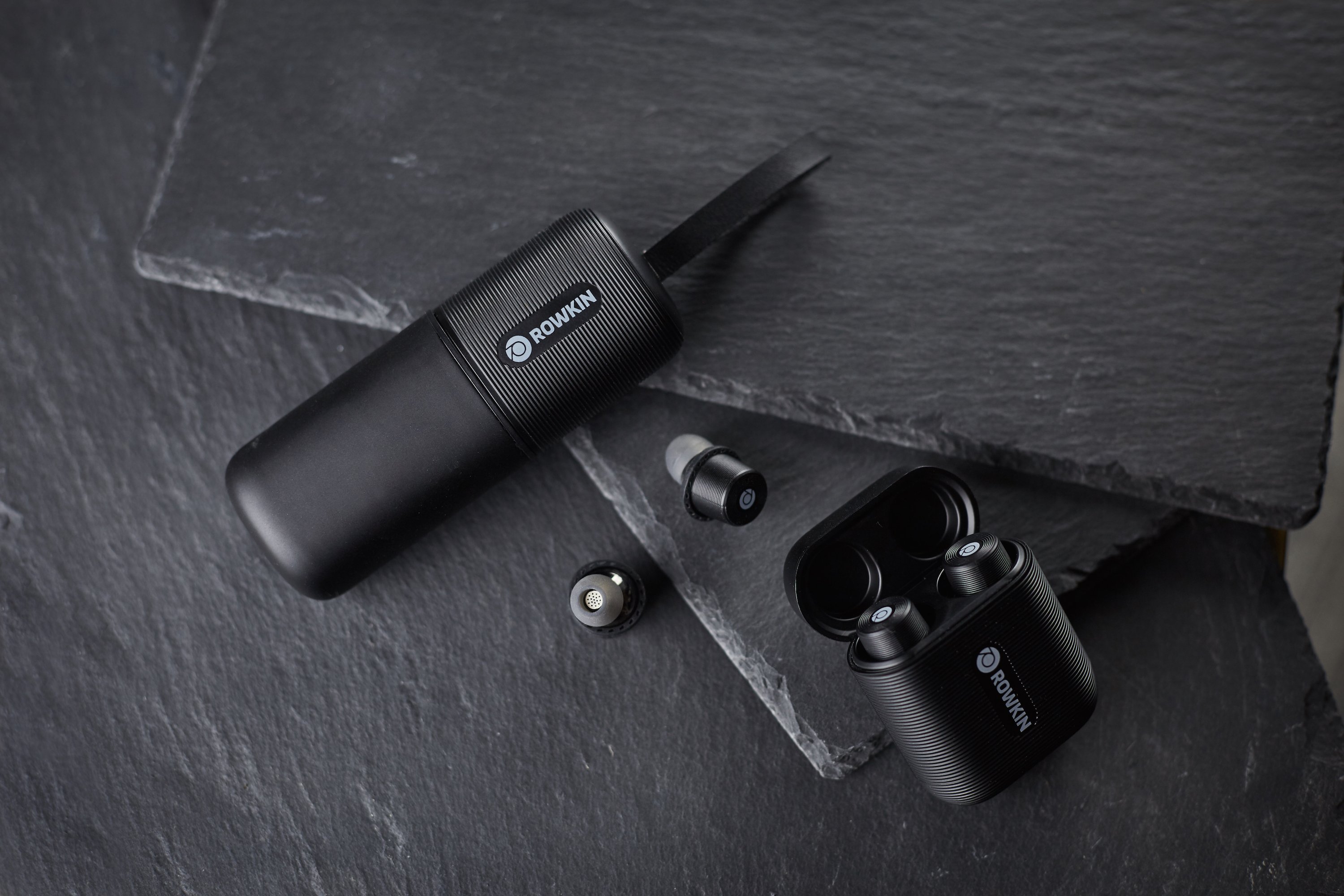 Ascent Charge and Ascent Micro. Source: Rowkin
Rowkin has released its new product line, the Rowkin Ascent. The Rowkin Ascent is the company's most technologically advanced and most comfortable wireless earbuds to date.
The Rowkin Ascent line includes three available options: the Ascent Charge+, the Ascent Charge and the Ascent Micro. All three of the Ascent products offer outdoor enthusiasts and adventure seekers Rowkin's core features: comfortable fit, robust sound and quick tap controls for ease of use.
The Ascent line features a new earbud design, for ease of use, comfort and a secure fit without an ear hook or over-the-head style. The small size of the earbuds and removable rubber retention wheels provide security without irritating the ear.
The Rowkin Ascent Charge/Charge+ and Ascent Micro come with Bluetooth 5.0 and Bluetooth Low Energy, and LDS antenna technology. The upgrades deliver a better true wireless connection and experience. They feature enhanced sound with a new dynamic driver with steel metal housing that creates an acoustic cavity for enhanced sound performance and deep bass.
Both the Ascent Charge and Ascent Charge+ are Qi-compatible, and the Ascent Charge+ includes a 5W Qi charging pad. The Charge and Charge+ feature dual-function portable charging cases that charge your earbuds plus your mobile device via their single USB-C port component.
All Ascent earbuds have a 3.5-hour play/talk time for every single charge. The Ascent Charge/Ascent Charge+ charging case can recharge earbuds up to 15 times with a single charge.
The Ascent Micro is an ideal product for those looking for a portable experience. Small enough to fit in a pocket, the Ascent Micro comes in a small, yet powerful, portable charging case that can be charged via USB-C for up to 15 hours of listening or talk time.
The Ascent line is equipped with auto-on quick pairing. Instead of buttons, Ascent earbuds have capacitive touch controls that make set up, calling and controlling music simple to do with two taps. Users can also easily access voice assistants like Siri or Google Assistant — just tap the earbud three times to activate.
Available in the App Store is the Rowkin Ascent compatible app, providing users with step-by-step instructions on setup and pairing, EQ for a personalized sound experience and an invaluable Find My Rowkin tracking feature, to help locate missing or misplaced earbuds.
The Ascent Charge/Charge+ and the Ascent Micro are available on the Rowkin website. They are also currently available at Best Buy and Amazon. In October 2018 they will be available at Target.